Israel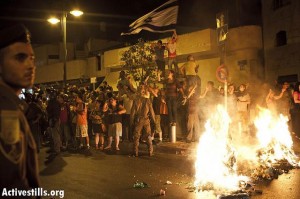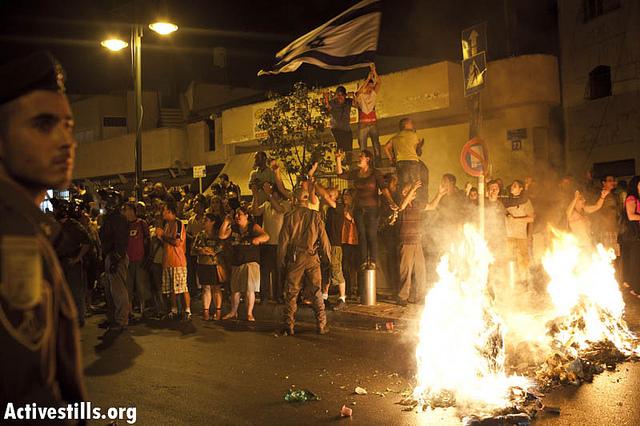 A week ago, Tel Aviv's African migrant community came under a sustained mob attack, including vandalism, looting and firebombing. Robert Kazandjian, Ali Hocine Dimerdji and Samantha Asumadu argue that these events, and their aftermath, provide further evidence of the inherently racist nature of political Zionism.
Having just returned from a weeks-long stay in Palestine, Ceasefire columnist Asa Winstanley reflects on the changing dynamics of Palestinian civil resistance.

A BBC news story has revealed UK politicians are planning to offer diplomatic, possibly military, support to an Israeli attack against Iran, despite the fact this would break international law, inflame the Middle East and endanger British citizens everywhere.

In the second of our exclusive extracts from "The Case For Sanctions Against Israel," Ilan Pappé, celebrated Israeli Historian and author, argues that the BDS movement is the best means to end Israel's oppressive occupation and prevent another Nakba.

To mark Nakba Day, we publish two exclusive extracts from "The Case For Sanctions Against Israel," a landmark collection featuring a stellar cast of contributors. In the first of these, Hind Awwad, coordinator with the Palestinian BDS National Committee, provides an overview of the remarkable achievements of the BDS movement in its first six years.

Richard Falk, UN Special Rapporteur for Human Rights in the Occupied Territories and world-renowned legal scholar, argues that despite the silence from Western media and politicians, the extraordinary hunger strike by Palestinian prisoners marks a dramatic shift in Palestinian tactics of resistance.

Livia Bergmeijer reports on the destruction by Israeli bulldozers earlier today of two Palestinian families' homes. This is the latest in a long-running pattern across the occupied territories, whose rate and methods, Bergmeijer argues, betray a policy of gradual ethnic cleansing at work.

In an exclusive comment piece, James Early, Director of Cultural Heritage Policy at the Smithsonian Institution, argues that the US decision to cut UNESCO funding over Palestinian membership is highly damaging to the US arts and science community, and should be vigorously challenged.

Last week, hacktivist outfit 'Anonymous' temporarily disabled the websites of the Israel Defence Force and Mossad, causing much embarrassment to Israel. A few days later, a cyber attack brought down the website of the Russell Tribunal on Palestine. In an exclusive report, the website's designer, Harry Fear, says this was no amateur job but a highly sophisticated attack.

Earlier this week, in a New York Times op-ed, Richard Goldstone denounced those comparing Israeli state policies to apartheid South Africa. He singled out for criticism the Russell Tribunal on Palestine, due to start its South Africa session on Saturday. In an exclusive essay, renowned legal scholar and former UN Special Rapporteur on the Occupied Territories John Dugard responds.