institutional racism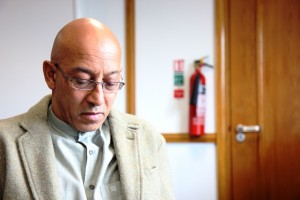 At this year's NUS Black Students' Conference, Adam Elliott-Cooper spoke to Peter Herbert, one of the UK's most senior human rights barristers on his thoughts on recent police scandals, protest and the state of civil liberties in Britain today.
As further evidence emerges of police racism in the UK, Adam Elliott-Cooper uncovers a pattern of consistent failings by the Independent Police Complaint Commission to meaningfully hold the police to account.

As the long-standing suspects of Stephen Lawrence's murder are put on trial, Adam Elliott-Cooper argues that only by understanding the context of institutional racism, and the overarching power structures that give rise to it, can we fully address these crimes and seek justice for their victims.

In less than 200 pages, Black Power: The Politics of Liberation in America, written by Stokley Carmichael and Charles Hamilton, virtually decimates any book published recently in terms of perception, understanding and potential.