cuts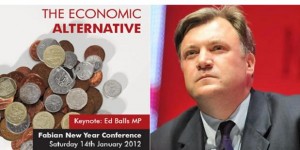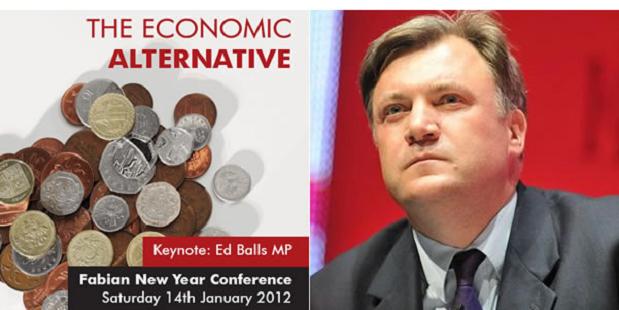 Last weekend's Fabian new year conference, entitled 'The Economic Alternative,' was an early chance to see what kind of opposition the Labour party would offer to the relentless coalition narrative of cuts and austerity in 2012. Ceasefire's Andrew Fleming reports.
Earlier this month, the Irish government announced a new set of harsh austerity plans as part of its 2012 budget. Lily Murphy argues that the country's current woes, and gloomy-looking future, can be traced directly to the folly of its 'boom years'.

Eva Baker addresses the media representation of the recent anti-cuts protest in London and asks which is more justifiable: black bloc tactics, or a national public sector destruction at the hands of white toffs?

In a devastatingly forensic new piece, Samuel Grove takes apart the coalition's economic case for public sector cuts which have, he argues, nothing to do with economic imperatives and everything to do with ideological dogma.

In an exclusive video interview, world-renowned linguist, philosopher and political analyst Noam Chomsky speaks to Hicham Yezza, editor-in-chief of Ceasefire, about the financial crisis, the cuts, the Middle East, Obama and more.

Three days ago, 11 Bedford Square, a Grade I listed building in central London, was occupied as an 'Anti-Cuts Space'. Ceasefire Associate Editor Usayd Younis reports.

In a new installment of his 'Life on Wheels' blog, Ceasefire contributor Jody McIntyre gives a first-hand account of a not too unfamiliar situation.

The anti cuts campaign has begun with earnest across the UK, many different groups, from the coalition of resistance to the educational activist network, are now presenting a line of people willing to defend our public services. As David Pike argues in his report from Nottingham, all of these demonstrations have shown just how strong the anti cuts campaign is turning out to be, but also how dynamic and creative it has become.

On the national student day of action against cuts to education, a wave of occupations has been taking place across the UK, including at Oxford University. Ceasefire Deputy Editor Musab Younis sends this report.

Reporting on yesterday's protest against the coalition government's assault on free education and the public sector, Ceasefire contributor Jody McIntyre, who was on the roof of Tory HQ, recounts the anger, the exhilaration and the new found belief in the power of protest.