algeria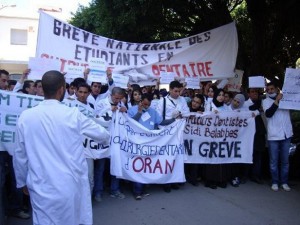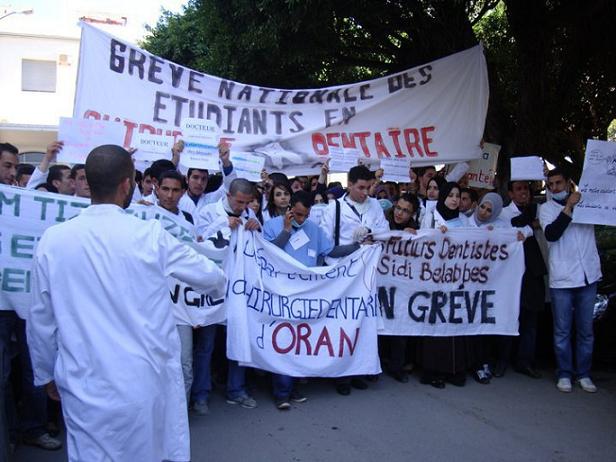 In this week's North African Dispatches, Kateb Salim looks at Gaddafi's growingly confident attempts to swing the tide of revolution against his dictatorship. Whilst in Algeria, expectations are high, fuelled by hopes and rumours, that imminent changes are about to be unveiled.
In this week's North African Dispatches, Kateb Salim looks at the tense status-quo in Algeria and examines the key factors determining what is likely to happen next.

In this week's 'North African Dispatches' Kateb Salim looks at the emergence, and remarkably-swift growth, of 'Al Qaeda in the Islamic Maghreb' (AQIM), highlighting the context surrounding the phenomenon, including US attempts to extend its 'war on terror' to the region. The months to come, he argues, might herald some crucial developments.

In a new column, 'North African Dispatches', Kateb Salim casts a light on the case of Western Sahara, Africa's last, forgotten colony. He traces the history of the region from Spanish colonialism to Moroccan occupation, and charts the tremendous obstacles in the path to freedom that the Saharawi people have faced over the past decades. Unless a just peace is found soon, Salim argues, the repercussions are bound to be disastrous for the region.

In January 2003, the world media erupted with news of how a deadly Al-Qaeda poison attack on London had been foiled. The story was soon part of Colin Powell's infamous presentation to the UN. But when matters came to trial, a very different picture emerged. In an exclusive essay, Lawrence Archer, foreman of the jury, shows how a minor story was "shamelessly distorted by government, media and security forces" to push their own agendas.