South of The Border: The view from Latin America
In the news this week in Latin America: The UN praises Chavez, Castro says he's been misquoted, Mexico's drug wars escalate further and much more. Ceasefire correspondent Tom Kavanagh delivers his weekly round up of what's been going on south of the border...
By Tom Kavanagh
UN report lauds Venezuela for reducing wealth gap but warns extreme poverty in Latin America still affects over 70 million
A United Nations report presented at the Organization of American States on Wednesday commended the government of Hugo Chávez for advances made in reducing inequality in Venezuela, where the gap between rich and poor closed by 18% in the period 2002-2008. Alicia Bárcenas, presenting the report on behalf of the Economic Commisson for Latin America and the Caribbean (ECLAC), commented that alongside Brazil, Venezuela had succeeded in reducing economic inequality to a greater degree than in any other nation. She remarked that Chávez's government "has launched very important social investment programmes" and praised the effectiveness of government policies targeted at reducing poverty in disadvantaged communities. Under Chávez's rule the Venezuelan government has sought to invest hitherto unprecedented amounts of capital in social projects which have gone someway to improving public services in poor communities in one of the world's most unequal countries.
The ECLAC report noted that by the end of 2008 some Latin American countries had made impressive strides towards the fulfillment of the UN's Millenium Development objectives, which state that countries must halve extreme poverty levels by the year 2015. Brazil and Chile have already achieved this, although severe inequality is still a serious problem in both, and Peru is on course to satisfy the directive. The report attributed the region-wide reduction in wealth disparity to an increase in formal employment and rising incomes, but raised concern that the opposite was true in both Honduras and Haiti, where historically entrenched poverty continues to increase.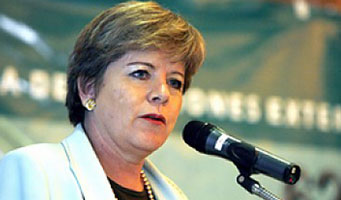 Bárcenas noted that it was the first time in history that falling inequality could be reported in much of the region, with the percentage of Latin Americans living in extreme poverty falling from 19.4% to 12.9% between 2002 and 2008. The ECLAC report, however, cautioned that some 71 million people south of the Rio Grande still lived in conditions of extreme poverty at the end of 2008, surviving on US$1.25 a day or less.
The report contained a warning that the severe economic downturn which began to be felt in many of the world's economies around this time could have a detrimental impact on future statistics. Bárcenas said she believed that the goal of eliminating extreme poverty by 2015 in Latin America was feasible, "despite the uncertainty and volatility that has characterised the region in the past", singling out social programs in countries such as Venezuela as particular cause for optimism.
The report also calls attention to the fact that children, women, those living in in rural areas and people of indigenous or Afrcan descent were particularly badly affected by deeply rooted poverty in the planet's most unequal region. "This is our problem", noted Bárcenas.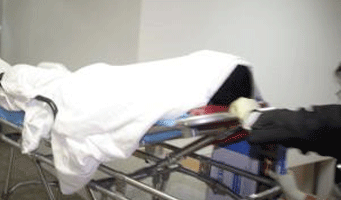 Sixth Mexican mayor of 2010 gunned down while sitting in his office
The mayor of the town of El Naranjo in the central state of San Luis Potosi was shot dead as he sat in his office at half past one on Wednesday afternoon by two men with suspected links to drug cartels. Alexander López Garcia was 35 years of age and had taken office in the town of over 20,000 people in October 2009.
Four hooded men burst into the town's city hall before two proceeded to the mayor's office and opened fire, killing him instantly according to eyewitnesses, as their accomplices guarded the main entrance. Garcia's assassination represents the sixth such incident in which a serving mayor has been targeted so far this year, with just under a third of 2010 still to go.
Authorities have speculated that the most recent example of a shocking trend might be a reprisal for the recent arrest of 19 local police officers on suspicion of involvement with criminal cartels. Among the charges levelled against the officers arrested were kidnapping and extortion. Members of Garcia's Institutional Revolutionary Party lamented that attacks against mayors "are increasing in many areas of the country", with the most recent case representing the third murder of a sitting mayor in just over three weeks.
President Felipe Calderón "energetically" condemned what he described as a "criminal attack" and extended his condolences to Garcia's family. El Naranjo has seen a significant increase in sporadic outbursts of extreme violence in recent months as rival cartels battle each other for control over territory. An estimated 28,300 murders connected to Mexican drug trafficking have been recorded since Calderón came to power at the close of 2006.
U.S. Secretary of State Hilary Clinton, speaking in the wake of Garcia´s killing, said the situation in the Mexico was "looking more and more like Colombia looked 20 years ago, where the narco-traffickers controlled certain parts". Clinton acknowledged the deficiencies in the Plan Colombia agreement which sees the South American country receive huge sums of military aid from the United States every year, but implied that her government would welcome a similar policy for its southern neighbour, saying "we need to figure out what are the equivalents" for Mexico and Central America. The suggestion that Mexico would enter into a military agreement involving the deployment of U.S. troops on its soil was dismissed by politicians from both the governing party and the opposition. Senator Santiago Creel of the ruling National Action Party said "we are not going to permit any version of a Plan Colombia".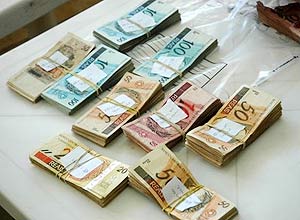 Brazilian state governor arrested on corruption charges
The current governor of the northern Brazilian state of Amapá, Pedro Paulo Dias, was arrested this Friday on corruption charges along with 17 others, including his predecessor and the mayor of the state capital Macapá. The arrest throws Dias' reelection campaign into disarray, as federal police have taken the arrestees to a federal penitentiary in the capital Brasilia as part of an anti-corruption drive named "Operation Clean Hands".
Roberto Góes, the cousin of former governor Waldez Goés, also arrested, and the current mayor of Macapá, was also detained, along with a host of other state political figures and leading businesmen, including the president of the State Accounts Tribunal. Those arrested are accused of running a scheme whereby companies were approved for state contracts and linked with government entities, using this connection to siphon off state money and subsequently rewarding complicit politicians with generous kickbacks.
One private security firm negotiated a three-year contract with the Education Secretary which netted it 2.5 million Reals (around £946,000) a month, part of which was used to line the pockets of members of the state legislature who had sanctioned the deal. Dias, who had been campaigning for reelection prior to October´s elections under the slogan "The work must continue", has been indicted on numerous charges, including misuse of public funds, active and passive corruption, money laundering and buying political influence. Amapá is home to some 625,000 people and borders French Guiana.
Brazilian federal police began investigating misappropriation of public funds by the group in August 2009, with Dias and his associates accused of stealing over 300 million Reais (over £113 million) in total. Police have reported the recovery of around 1 million Reais in cash (£378,500) supposedly received as bribe money and five luxury cars allegedly purchased with misappropriated state funds.
Castro says comments on Cuban economic model were misinterpreted
Fidel Castro this week reportedly told a visiting journalist from U.S. publication The Atlantic that "the Cuban model doesn't even work for us anymore" when asked over lunch if he felt Cuba's brand of communism was still a viable economic system to be exported internationally. The former Cuban head of state later clarified, following the publication of this comment by journalist Jeffrey Goldberg on the magazine's website, that his comments had been completely misinterpreted.
Castro retorted that, "the truth is that my answer meant exactly the opposite of what the two visiting North American journalists interpreted", stating that he had actually said "the capitalist system doesn't work for the United States nor for the world. It goes from crisis to crisis, each one more global and more pronounced… How could such a system work for a country like Cuba?"
Goldberg was joined on his visit to Havana by Julia Sweig, a specialist in Latin American affairs from the Council on Foreign Relations. The story had caused a stir among many both in Latin America and elsewhere, reported as it was as a landmark admission by the former Cuban president that the Communist system was failing the island.
Goldberg also reported that Castro had told him that Iranian president Mahmoud Ahmadinejad should "stop slandering the Jews" and "denying the existence of the Holocaust", with the former Cuban president remarking to the visiting journalist, "I don't think anyone has been slandered more than the Jews. I think much more than the Muslims. They have been slandered much more than the Muslims because they are blamed and slandered for everything. No one blames Muslims for anything." Castro commented that "anti-semitism is unique" and said Jews had endured an "existence that is much harder than ours. There is nothing that compares to the Holocaust."
Such comments also raised the eyebrows of many in the region. The entire indigenous Taíno population of Cuba and surrounding islands was wiped out by a combination of European disease, forced labour and mass murder meted out following the arrival of Spanish forces on the island at the end of the fifteenth century; just one episode in a catalogue of abuses suffered by the native peoples of the American continent. Castro also said that Israel would only ensure its own security through a process of nuclear disarmament, while Goldberg reported that the 84-year-old former leader had "unequivocally endorsed" the Zionist state's "right to exist".
Castro said that "many Muslim friends" concerned by the content of the piece had sent him letters since its publication "pointing out that Goldberg is a big defender of Zionism." He said "Muslims, for more than 12 centuries, were attacked and persecuted by European Christians." The former leader said he has "always condemned the Holocaust… I have never been an enemy of the Jewish people; I admire their capacity to resist dispersion and persecution over 2,000 years." He continued that "many of the most talented people in history, Karl Marx and Albert Einstein, have been Jews, because it's a nation in which the most intelligent survived, due to Natural Law." He added that "Palestinians are deprived of their territory, their houses are destroyed by monstrous equipment and men, women and children are bombarded with white phosphorous and other methods of extermination."
The former president added that, in his view, "history should be admitted and remembered exactly as it is, with its tragic realities and ferocious wars. I have spoken of this, and therefore I explain the dangers that humanity faces today, when [these wars] have become the biggest suicide risk for our fragile species." Castro has repeatedly spoken in recent years of the danger to world stability presented by the much-touted possibility of a U.S.-led attack on Iran.
IN BRIEF: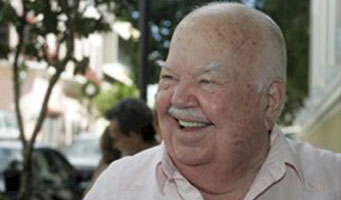 Puerto Rico: The Caribbean nation was left mourning the death of leading independence activist Juan Mari Brás after he passed away at his home in the capital San Juan on Friday at the age of 83. Luis Fortuño, the island's governor, said Brás was a "legendary man who always fought for his ideals." Five days of mourning were declared in the revolutionary leader's home town of Mayaguez. Puerto Rico is an unincorporated territory of the United States however successive popular referendums in recent years have rejected formal statehood. The island, home to around 4 million people, falls under U.S. jurisdiction and sovereignty, although many Puerto Ricans reject this state of affairs and demand complete autonomy, with Brás a leading figure in the struggle for independence over several decades. The island's residents were given U.S. citizenship in 1917, "by force" according to Brás, who renounced his in 1994, becoming the first person to receive Puerto Rican citizenship from the Puerto Rican State Department in 2006.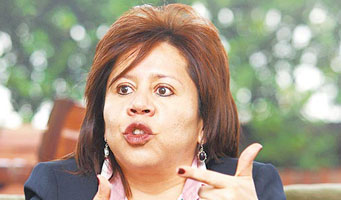 Colombia: The former head of Colombia's intelligence services, Martha Leal, stated before the country's Supreme Court on the 10th of June of this year that she had reason to believe the offces of Caracol Radio would be targeted by terrorist groups using a car bomb, the newspaper El Espectador reported this week. A car bomb indeed exploded outside the offices of the radio station on August 12th, however there were no fatalities. The newspaper's findings constitute the first disclosure of evidence of intelligence service prior knowledge regarding an attack that was immediately attributed to FARC guerrillas by much of the mainstream Colombian press and many within the country's political establishment. Leal admitted that the Administrative Department of Security for Colombia (DAS) had been receiving information regarding a potential attack as far back as 2008 after e-mails were discovered on her computer indicating that Caracol was a likely target.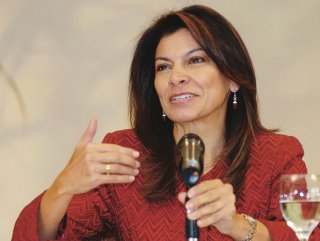 Costa Rica: 27 members of parliament have called on president Laura Chinchilla to investigate allegations of espionage against trade union leaders and opposition politicians. The request came after it emerged that intelligence agents of the Costa Rican Electrical Institute had kept trade union organiser Jorge Arguedas under surveillance for 11 days in December 2009. Opposition member Juan Carlos Mendoza of the Citizen Action Party (PAC) decried the fact that union leaders and politicians were being surveilled, and said that instances of spying that had already been revealed "raise the suspicion that there are other cases." Those demanding an investigation fear that Costa Rica's Directorate of Intelligence and Security (DIS), an intelligence agency which answers to the president, has been involved in spying on politically motivated targets.
Mexico: At least 85 people escaped from a prison in the Northern state of Tamaulipas on Friday, using a ladder to assail the penitentiary walls and reach freedom. The prison, in the town of Reynosa on the border with Texas, is used to house many inmates convicted of drug trafficking offences. A total of 44 of the prison's staff were already under investigation before the escape and it is suspected that some of the guards on duty helped prisoners flee. In other news, seven people suspected of involvement in the massacre of immigrants from other Latin American countries were arrested this week in the state. All seven are reportedly members of the infamous Los Zetas cartel, one of Mexico's most renowned gangs which has been particularly active in Tamaulipas in recent months.
Argentina: Two 24-year-old women were killed and 20 people were injured after a stage at a nightclub in Buenos Aires collapsed at around 4 am on Friday. Despite being certified safe by local authorities and holding a valid license, the stage at the Beara Lounge Club in Palermo gave way during a private party. The cause of the accident is still unknown.
Tom Kavanagh, a writer and activist based in Argentina, is Latin America correspondent for Ceasefire. His column on Latin American affairs appears every Monday.
Leave a Reply