Tribute | Our Simon. Rest in Power.
"His death is a massive loss, not only to his family, his friends and comrades, but to all those fighting for a fairer society, not just in Britain but beyond". Pablo Navarrete pays tribute to fellow film-maker Simon Baker who passed away earlier this week.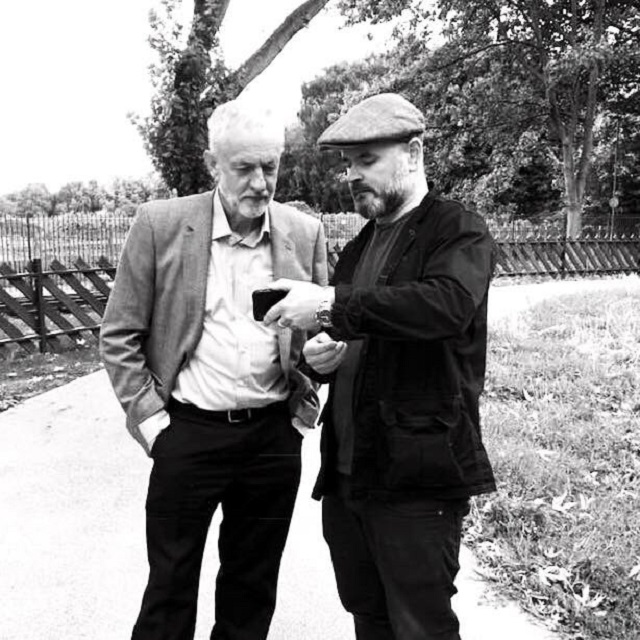 Simon Baker was a socialist and a filmmaker. I am devastated to hear he died unexpectedly on Sunday night. Simon was an exceptional human being, supremely talented and equally humble. In our first real conversation he told me he'd read Eduardo Galeano's 'The Open Veins of Latin America'. I was struck by his knowledge and internationalism. As the creative force behind EL4C, and in his films for the Labour Party and the Labour Party movement, Simon's humanity, his anger at injustice, and his socialism shone through.
In the course of the nearly three years that I knew him, Simon became someone I looked up to immensely, awed by the quantity and quality of his creative output. He had a unique mix of technical skills, political judgement, wit and generosity of spirit which he put at the disposal of the Labour Party movement so spectacularly through his films and other creative work.
Simon understood the feeling on the ground, the concerns of ordinary people going about their daily lives, often suffering to survive in the hostile environment our vicious government has created. Simon had no time for bullshit and was intent on reversing the injustices of Tory Britain by making Jeremy Corbyn the UK's next Prime Minister. He was a passionate Corbynista who understood why entrenched, reactionary elites were so intent on bringing Corbyn down.
We last spoke on Thursday evening, a week ago today, in a pub in Ealing. He told me he was working on a new film project (his third), and what he had planned for Labour Voices, which had proved an incredible success. In this interview, published after Simon's death, you get a sense of his brilliance. How he acted instinctively when he thought something needed doing. We also spoke about the latest developments in the Labour Party and we shared our joy that the team we both supported (Liverpool) had won the Champions League.
Very proud to have made another film for @UKLabour. Our Country needs Labour now more than ever. pic.twitter.com/iawQDqtHmw

— Simon Baker (@elcardinale) January 16, 2019
Simon had so much ahead of him and I left the pub excited about everything he was going to bring into the world. Simon was just getting started and to think that he is no longer here is still very hard to take. We'll all have to step up our game. We owe him that.
This section of a very moving tribute by Guy Matthews, who featured in the first Labour Voices video, for me really captures Simon's essence:
"But what I'm really the most grateful for, is the privilege of knowing a man like that, however briefly. For the opportunity and the honour of working with that rarest of breeds: the person who lifts others up. Not out of self-interest, and not to serve an agenda. But for the sheer joy of it. For the love of opening the birdcage door and watching them fly."
Simon's death is a massive loss, not only to his family, his friends and comrades, but to all those fighting for a fairer society, not just in Britain but beyond. He was and will continue to be a true inspiration, and not having him with us anymore feels so unjust. The sadness is profound. Rest in power camarada. You will be missed more than you'll ever know.
A fund has been set up to provide financial support for Simon's partner and young son. Please donate if you can: https://www.crowdfunder.co.uk/simon-baker-s
Leave a Reply