Shawerma Republic Society encourages the young to stay jobless
When Ceasefire columnist Ruqaya Izzidien started her job hunting upon graduation, she discovered some rather startling truths.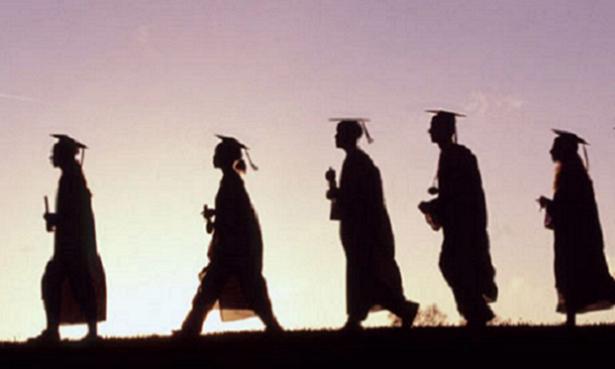 By Ruqaya Izzidien
Youth unemployment is at a record high, but government and private-sector actions indicate that this is the desired outcome
Tuition fees have been allowed to sextuple over the course of seven years and the Future Jobs Fund, which provides temporary employment to 18-24 year olds who are struggling to find work, has been scrapped. Yet when the number of unemployed adults under the age of 25 plummets to the lowest level since records began in 1992, we are supposed to act surprised.
Close to one million young adults are unemployed in Britain today, yet any of the approximately 5 million Britons under 25 years of age could have predicted this statistic.
Surviving on nine pounds a week
10% of students who graduated in 2009 were unable to secure employment in the six months that followed. I confess I fell into that bracket. Such was my embarrassment of having paid more than most MP's claim in false expenses for my education, that I still remember the exact phraseology of that excruciatingly debasing survey from which this statistic resulted: 'On January 10, I will be unemployed'. Box checked.
Still jobless, I signed up at my local job centre. Convincing myself that the money was worth the degradation and the incessant suggestions of becoming my brother's personal housemaid, I swallowed my increasingly-deflated ego and signed on. I was persuaded that receiving jobseekers allowance would, at least, enable me to afford the train tickets to London for interviews.
Today, the only foundations graduates have to hold themselves up (as a degree appears to be about as persuasive as Monopoly money) is the experience they boast. So I set about establishing a portfolio of experience and I carried out some small, unpaid jobs for a newly-established organisation in the field that interested me.
Considering my actions mildly enterprising, I was sure that I was a model jobseeker, using industry experience to make myself as employable as possible.
Alas, no. Jobseekers are discouraged from gaining experience.
When the first notification of my Jobseekers Allowance landed on my doormat, I was sure they had got their sums wrong (maybe it was the intern?).
But not only does attempting to boost a CV with internships go unrewarded, it is actively discouraged. I had my Jobseekers Allowance docked for doing work experience.
I received £9.00 per week to survive on. The bus ticket to my job centre costs £4.00.
Exploitative internships
Many young people are unable to get the basic work experience they need to break into the professional world.
Since the onset of the financial crisis, companies have needed to cut back costs. One of the ways that this was achieved was by herding the desperate graduates and offering them 'work experience' in exchange for a meagre London Travelcard and perhaps some sustenance. If you are fortunate, this amounted to companies paying your expenses of "up to £15 per day."
Such internships are valuable experiences, particularly if you are attempting to break into a highly competitive field, but they are utterly unrealistic and exploitative for the majority of students, who don't happen to live in London, where many of the largest companies, charities and firms are located.
Although these measures are, no doubt, cost-effective they are sly, underhanded and bordering on the realms of slavery.
As a fresh-faced graduate, I considered whether or not I would be able to brave the harshness of the capital city, in exchange for some much sought-after bonded-work experience. It turns out £15 a day won't get you very far. There were even numerous advertisements that required the intern to be able to commit to a minimum of three months.
That is not "work experience"; that, folks, is called a "job".
You could argue that these tactics worked in the end, but I doubt the purpose of job centres is to promote Darwinist theories, even if they are alarmingly representative of surviving the world of work. Now I am blissfully employed, but nearly a quarter of my pay is siphoned off and I'm not entirely sure it is ending up anywhere other than duck ponds and bogus train tickets.
I suppose taxes, in theory, are honourable in their own way, existing to support members of society in their most vulnerable moments.
Thank you very much for my £5.00.
Ruqaya Izzidien is a writer, cartoonist and a spoken word artist. Her column, 'Shawerma Republic' appears every other week.
3 Comments
Leave a Reply