Operation Guest The Prima Donna: a tale of then and now
In his latest column, Ceasefire's classical and opera critic, Paul guest, pays tribute to the fading glories of the Prima Donna.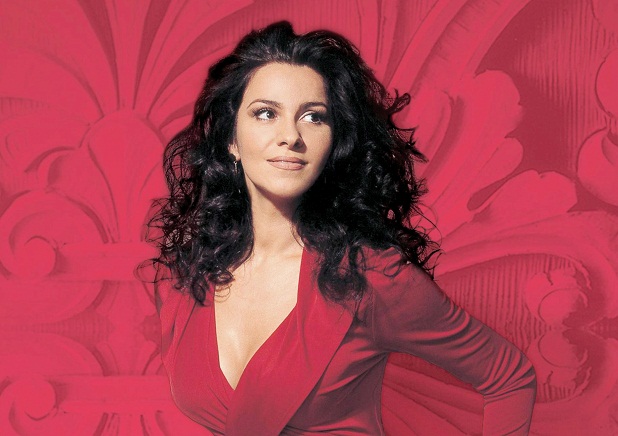 By Paul Guest
I turn now to the beginning of time as we know it: The creation of opera, where some great art rose from the ashes of the desolate earth and. from this glorified art form, came the great opera singer: figures of tremendous glamour, worshipped by an adoring public looking for inspiration and role models- These people were the celebrities of their time.
The world of opera has, yes, become less popular but has still managed to retain its unrivalled grandness of manner with glitter, romance and woe in an air of unreality- Opera was a form of escapism (and still is for many) for a public, its singers easily outshone the greatest actors and actresses of the theatre. In other words: Bye-bye theatre, here is the opera- alas, no more! Today's greatest operatic talents have a job on their hands, living up to the singers of the 17th century.
Francesca Caccini was a principal singer in Peri's Euridice in 1600, as far as we know she was the first Prima donna, meaning 'first lady'. The title 'Prima Donna' itself came from Naples, Italy at the beginning of the eighteenth century; there was a male equivalent title too (don't want to seem sexist,) for the leading male singer, normally a castrato: Prima Uomo.
Later notable prima donnas would include the illustrious Vittoria Archilei, Leonora Baroni and Andriana Bastille. The poet John Milton was so enchanted by Baroni's singing, and no doubt body, that he wrote three latin poems for her.
However, Bastille was the grandest prima donna of them all. Move aside Milton; this gal doesn't just want poems, no siree! Kings, emperors, and male colleagues all begged for her services as a singer. They would not only pay her enormous fees but also bestow gold, silver, jewellery and precious jewels onto her (they probably believed the one about diamonds being a girl's best friend).
Mind you, the prima donna wasn't celebrated everywhere: Rome was a strange city and roman churches acting on St Paul's letter to the Corinthians stating "Let your women keep silence in the churches" banished women not only from singing in church but in theatres as well, ensuring no female authority or indeed 'star' was ever heard.
This ban lasted well into the eighteenth century. In consequence, the castrati had to sing females roles. They were singers who, before the age of puberty, had undergone… do I go on? Do you get it? Good. Their voices were pure, rather sexless, pretty much like a boy's voice but with much more power. During the 17th century, and anytime thereafter, castration had oddly become perceived as against the law, punishable by death.
However, in the typical hypocrisy of the church, a view was taken that once the deed was done the victim may as well give his services to the Lord as a singer- It was a profitable business and many poor families would sell their sons to music teachers in the hope that they would become rich and famous castrato.
Baldassare Farinelli was the first castrato to reach the pinnacle of fame; he was born in Andria in 1705 and left an enduring legend. Endowed with unprecedented vocal agility, flexibility, and range, Farinelli was soon acclaimed as superior to any colleague. 'One God and one Farinelli' one woman screamed at a curtain call and the entire world thought of him in this manner.
After retiring at the age of thirty-two, the Queen of Spain invited him in 1737 to Madrid in the hope he would cure the king of his acute depression. Farinelli indeed cured King Philip V and the story goes that he [Farinelli] sang the same four songs to King Philip every night for ten years until King Philip's death; a sweet man indeed.
It wasn't until the 19th century that people actually preferred to hear woman in soprano roles (what took them so long?) and, from 1825, the castrati have rarely appeared in opera. Excluded from opera, the remaining castrati became great teachers of singing ('If you can't do, teach' had never been so true).
Prima donnas ruled over everything, even composers: on the afternoon of 5th February 1813 at the final rehearsal of Rossini's first opera seria, Tancredi, at the Teatro La Fenice, the prima donna Malanotte took it upon herself to refuse to sing a particular aria and demanded that Rossini write her another one. Malanotte ruled over every aspect of this production; at this time she was at the height of her powers and the entire opera could have been cancelled had Rossini not complied with the diva's demands.
That night the anxious and frustrated composer was waiting for his risotto to be cooked when a chord struck (excuse the pun) and in five minutes (the exact time it took the rice to be ready,) Rossini had written the aria "Di tanti palpiti" (Of so many heart-beats)- which he subsequently dubbed the 'Rice aria'. Malonette sang the new aria; and the opera was a huge success, naturally.
Aside from the story of the castrato and the prima donnas of yesteryear, the opera world still was a world filled with glitz and glamour which has in the last hundred years diminished to a sorry state in comparison. However, the diva still lives on in today's opera world, just not as strongly: they don't control the composition nor do they rule over productions, but their presence is big enough. There is one singer [Pictured above] who visits London frequently to shine her rather dim light on operatic audiences here, possibly the biggest diva of them all, unless you can think of any others?
Paul Guest is Ceasefire's Classical Music and Opera critic. He also contributes to The Guardian, WIRED, Classical Music Magazine, and is the resident interviewer at Opera Britannia.
Leave a Reply