Comment | Has the world forgotten about Jamal Khashoggi?
A year on from Khashoggi's gruesome murder, his friends and family still want answers, but the world powers have already moved on, writes Andrew Smith.
By Andrew Smith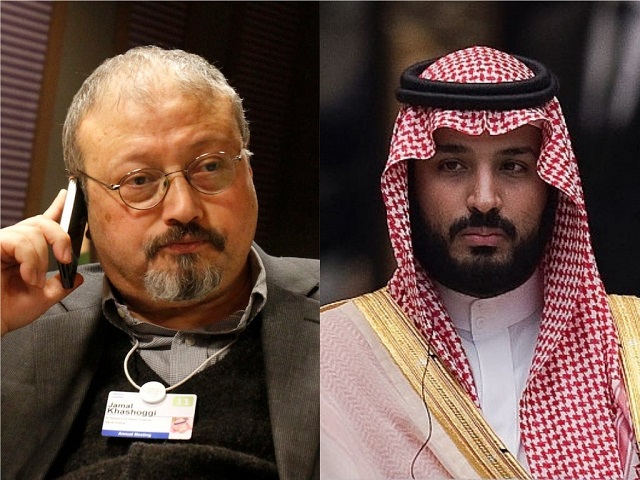 It's been a year since Jamal Khashoggi was violently killed in the Saudi Consulate in Istanbul, Turkey, and it is worth emphasising, once again, the brutality of his murder: Reports suggest Khashoggi was beaten, tortured and dismembered while still alive by senior representatives of the Saudi regime.
After his death, one of those who had witnessed the assault reportedly left the building wearing Khashoggi's clothes, in what many observers assumed was meant to serve as a decoy to cover up the terrible crime that had taken place. For weeks, the Saudi authorities denied anything had happened at all. But the lie could not be sustained.
The killing was rightly condemned around the world. Even in the UK, the then-Foreign Secretary, Jeremy Hunt, said that he condemned it "in the strongest possible terms." Many other world leaders and senior politicians also spoke of the need for 'accountability' and 'change'.
Needless to say, there was a huge gulf between the rhetoric and the reality that came from Downing Street. The Foreign Secretary may have been expressing his concerns, but Freedom of Information requests from Campaign Against Arms Trade show that within weeks of the killing, UK civil servants were in Riyadh trying to push for even stronger military ties between Britain and the Saudi rulers.
Over the months that followed Khashoggi's brutal murder, the UK Government licensed £650 million worth of arms to Saudi forces. This included fighter jet components and bombs for use in the disastrous and ongoing Saudi-led bombing of Yemen, as well as telecommunications interception equipment, and other equipment that can be used against pro-democracy campaigners and dissidents — in other words, people like Jamal Khashoggi.
There were some governments that did take action. In the aftermath of the murder, the German Government announced it was suspending arms sales to Saudi Arabia. This must have caused panic among UK arms dealers, because in almost no time at all Jeremy Hunt wrote to his German counterpart urging him to reconsider.
Unfortunately, there is nothing surprising about any of this. It was characteristic of a long-term and toxic relationship between the UK Government and the palaces of Riyadh.
For decades now, successive UK Prime Ministers have done all they can to cosy-up to the Saudi monarchy, whilst willingly ignoring its terrible abuses. Margaret Thatcher, Tony Blair and David Cameron all made high-profile visits to the Kingdom, and played active roles in negotiating major arms deals.
It seems unlikely that Boris Johnson will take a different tack. During his time as Foreign Secretary, Johnson approved £1.2 billion worth of arms to Saudi forces and offered an uncritical backing to its bombardment of Yemen. The licences included one for bombs that he signed-off on within days of Saudi forces bombing a school in Yemen that killed 14 people.
If there is one thing that has changed since Khashoggi's murder, it is that people are now much more aware of the nature of the Saudi monarchy. The killing has underlined its brutally repressive nature and prompted greater scrutiny of Saudi atrocities in the war in Yemen, where tens of thousands of people have lost their lives and over one million people have been displaced since the war started in 2015.
It is easy to forget the extent to which, upon his succession, Mohammad Bin-Salman (MBS) was trailed and presented as a 'reformer' and liberal 'moderniser.' There was never any truth to this patronising and simplistic projection in the first place. MBS may have shown a better understanding of PR than his predecessors, but he oversaw a major crackdown on human rights campaigners and has ramped-up executions.
Last year, in an attempt to rehabilitate his reputation, MBS finally lifted the ban on Saudi women driving. The move was met with widespread praise, but rather less was said about the fate of the women who led the campaign to scrap the ban, many of whom were tortured and continue to be detained in appalling conditions.
Today, more than a year later, Khashoggi's body has still not been recovered. His friends and family still want answers, but the world powers have already moved on. The announcement that Saudi Arabia will host next year's G20 meeting will be seen, and presented, by MBS as a statement of support. For those who have suffered under his appalling rule, however, it will send the message that it's back to 'business as usual', that their rights do not matter.
Only six months prior to the killing, MBS enjoyed a glitzy and glamorous visit to the UK: including lunch with the Queen, dinner with Prince William and a photo-op on the steps of Number 10 Downing Street with the then-PM, Theresa May.
There is no doubt that the optics of his time in London have aged very badly, but there has been little, if any, change to the policies and attitudes which had made such a sycophantic visit possible in the first place.
The problem isn't just MBS, it is everything he represents, including those who have armed, supported and enabled his authoritarian rule.
Leave a Reply