Debate | HIP-HOP ON TRIAL: does it enhance society, or degrade it?
On Tuesday, Hip Hop goes on trial at London's Barbican, with a wide range of academics, artists, activists and journalists contributing to the debate. Adam Elliott-Cooper and Johnny Benett offer a preview.
By Jonny Benett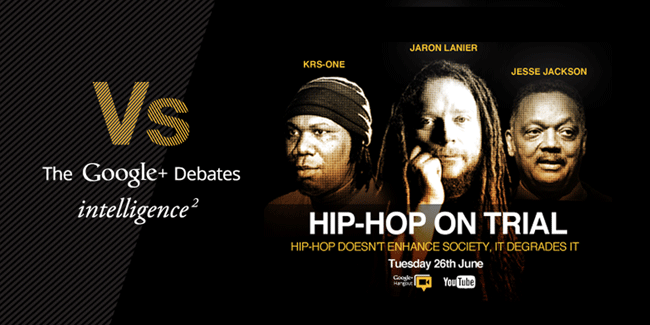 THE GOOGLE VERSUS DEBATE: HIP-HOP ON TRIAL
TUESDAY JUNE 26 | THE BARBICAN CENTRE, 7PM
Tuesday, 26 June, 19:00 – 20:30 GMT+1
Watch and Vote Online
Versus YouTube Channel  https://bit.ly/VsYouTube
Versus Google+ Channel  http://bit.ly/iq2versus
Musical genres have long been portrayed as simplistic or immoral. Jazz and Blues was often described by white America as somewhat animalistic and a  sound which emanates from dark and decadent clubs where well-rounded Americans would rarely venture. Now regarded as a classic example of American music, white Americans (like hip hop) are the main consumers of the genre, with record stores and clubs catering to this audience.
Drawing on music of African descent, hip hop emerged from a generation brought up on Jazz, Blues and Soul. Not being able to afford instruments, they took their parents record players, and drew back the records to repeat the break, magnifying the drum patterns and eventually adding vocals in addition to break dancing, graffiti and importantly, knowledge.
It is the knowledge aspect of hip-hop which is often overlooked from its inception, but also that which does not fit into a corporate-led pop music scene dominated by Pop Idol, celebrity gossip and manufactured girl/boy bands. Tackling the question as to whether the knowledge aspect of hip-hop is something which is still present, relevant or even desirable, have brought together a wide range of artists, activists, academics and journalists in a panel discussion which seeks to put 'Hip Hop on Trial'.
With over 20 guest panelists from a range of socio-political persuasions, we've compiled some background on just some of them:
Shaun Bailey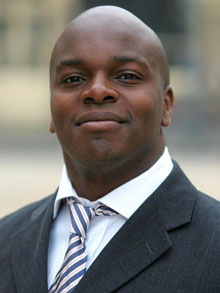 Bailey, a youth worker, became involved in the Conservative Party before the last election. He is a committed Tory, after being invited into the party by Cameron to run as MP for Hammersmith – which he eventually lost. He is now an adviser to the PM, and feels: "The more liberal we have been, the more our communities have suffered. This liberalism is destroying our young people. I hate to think how, with their levels of violence, they will be as parents." Bailey is known for his charisma, and runs youth charity 'My Generation'.
Commenting on how his mother kept him out of trouble growing up he remarked:   "She had seen how black people interact with black people – what they say to other black people – that means you can't go forward, that you get trapped in your own poor community,"
Estelle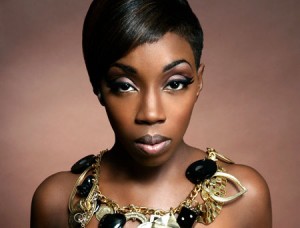 Most well known for her number one hit single 'American Boy' with Kanye West, Estelle has been on the UK HipHop/RnB scene for a long time, teaming up with home grown rappers including Blak Twang.
She first attained mainstream success in the US, later hitting back at the UK music industry for being racist, and ignoring Black talent. Although recording many songs tailered to popular markets, she has also recorded songs which address social issues including 'Free'.
dream hampton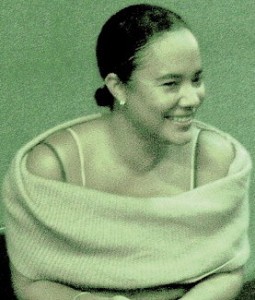 Adopting the lower case letters in homage to bell hooks, dream hampton is a highly regarded black feminist and cultural critic. She edited The Source, the world's biggest hip-hop magazine. In a recent interview, she criticised many journalists who have become lazier with their research and coverage of African American cultures.
She is sure to provide an informed as well as exciting insight into the problems of gender and race in the genre.
Tricia Rose
As an academic at Brown University, Rose has lamented the memories of her PhD supervisors who could not understand why her thesis was focusing on a cultural phenomenon which was nothing more than a passing fad. They're dismissal of hip-hop reflects much of her critique of mainstream hip-hop and its ill-informed critics – intellectualising the style of living which has defined a generation.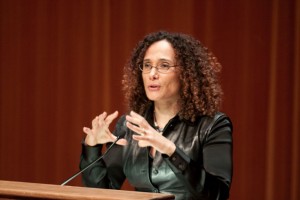 Her groundbreaking book Black Noise  included, among other things, interviews with a number of female rappers about their experiences and perceptions of gender politics within the genre and beyond.
As both an avid fan and a stern critic, Rose will offer a well-contextualised an nuanced approach to the debate.
Michael Eric Dyson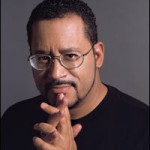 A professor of Sociology at Georgetown University since 2007, Michael Eric Dyson stands tall amongst the black intellectual tradition in America.  His authority on Hip Hop specifically comes from a succession of publications, most notably his 2007 'Know What I Mean?: Reflections on Hip Hop',  and the 2010 'Born to Use Mics: Reading Nas's Illmatic', which Dyson edited along with Sohail Daulatzai.  In his own essay within this work, Dyson's own essay in this anthology, "One Love," Two Brothers, Three Verses, explains how the current US penal system disfavours young black males more than any other segment of the population.
In an interview in 2007 for NPR 'Talk of the Nation', Dyson suggests the Hip Hop and rap 'at its best', speaks for an entire population on issues and lives that are difficult to articulate.  Throughout his work and career, Dyson has striven to extend the arm of intellectual discussion on Hip Hop, making debate accessible beyond the academy.  Dyson, in his publications and his public life, has managed to bridge the gap between the academy and the corner "Dyson is not only the most talented rhetorical acrobat in the academy—he is also one of the most courageous and engaged intellectuals in America." (Cornel West)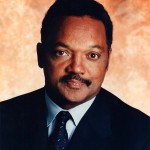 Jesse Jackson remains a heavyweight of African American thought in the 21st century, maintaining the fight for political and human rights since his association with Dr Martin Luther King in the 1960s.  In 1971, Jackson founded PUSH (People United to Save Humanity) in Chicago, that allowed him the space to continue his activism.  Jackson attempted to gain the Democratic Party Presidential nomination on two occasions (1984 and 1988), where he professed to speak for a 'Rainbow Coalition' and disenchanted and disenfranchised.
More recently, Jackson has come under some criticism within the Hip Hop culture, including a succession of public disagreements with Nas (Nasir Jones).  Jackson, along with the NAACP, was an outspoken critic of Nas's intention of releasing an album called 'N***a', and the rapper has been equally critical and sceptical of Jackson's relevance for young black American's today –  'We don't need Jesse; I'm here. I got this. We got Barack, we got David Banners and Young Jeezys. We're the voice now. You ain't helping nobody in the 'hood. That's the bottom line."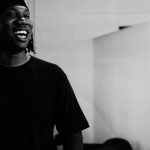 Hip-Hop's resident 'Teacha', no one has represented Hip Hop culture so fervently, passionately, and articulately more than Krs One.  In a career spanning over 20 years, KRS One has released over a dozen thought inspired, provocative records, as well as speaking at more than 500 universities/colleges including Harvard, Yale, Princeton, Spelman, Howard and Oxford.  To many, KRS One, a rapper from the golden era, is the embodiment of the philosophical, activist Hip Hop, whose influence on the culture is perhaps immeasurable.  Rolling Stone magazine once wrote of KRS One, "He's one of the most influential lyricists of all time", a truth that, integrated with his activism, makes him one of the most influential and poignant people to speak on rap music, and Hip Hop culture by extension.
THE GOOGLE VERSUS DEBATE: HIP-HOP ON TRIAL
TUESDAY JUNE 26 | THE BARBICAN CENTRE, 7PM
 Follow @Usayd, @adamec87 and @Ceasefire_Mag for live updates from the event, starting 7PM tonight.
See also: Comment | Beautiful Sister: Conscious Hip Hop and gender politics
Leave a Reply