Comment | High-Tech Fundamentalist: Narendra Modi's UK Visit is a Shameful Victory of Business over Human Rights
The UK visit this week by Narendra Modi, the Prime Minister of India, has met with outrage and condemnation among human rights groups. While Modi promotes India as an industrial Hi-Tech hub abroad, he has allowed mob rule and impunity to reign at home, argues Aisha Maniar.
By Aisha Maniar
The visit to the UK this week (12-14 November) by India's far-right Hindu nationalist Prime Minister, Narendra Modi, follows hot on the heels of other world leaders with poor human rights records. However, unlike the leaders of Israel, China and Egypt, Modi's visit would have been impossible three years ago, as he was subject to a decade-long travel ban in relation to his alleged links to crimes against humanity that took place in the west Indian state of Gujarat when he was Chief Minister there in 2002. In fact, Modi was under a travel ban by the EU and the US until recently, and his main claim to fame before his ascent to the premiership of the world's largest democracy was his role in the 2002 Gujarat Riots.
On 27 February 2002, a train carrying Hindu pilgrims was attacked and set on fire in Godhra, Gujarat, leading to the death of 59 people. Reports spread that it was Muslims, a religious minority community in the state, who had set fire to the train. This led to systematic riots that largely singled out Muslims: people were rounded up, tortured, raped, and burned alive. Over 2000 people were killed and 200,000 others displaced. Almost 14 years on, around 20,000 people continue to live in squalid displacement camps.
A number of Hindu nationalist paramilitary organisations, such as the Rashtriya Swayamsevak Sangh (RSS), to whom Modi has a life-long affiliation, admitted planning and carrying out the attacks on Muslims, but for victims, securing justice has been a long and difficult road. Witnesses, lawyers and victims all have been harassed. In February 2015, a Gujarat court acquitted six defendants accused of killing three British nationals who were visiting the region during the riots, citing lack of evidence.
Two independent inquiries into the causes of the fire have been rejected. Attempts to prosecute Modi for his possible role in orchestrating the violence have thus far been unsuccessful. His links to a number of perpetrators, and his failure to stop or contain the reprisal attacks as the most senior official in the state, are nonetheless undeniable.
After the attacks, Narendra Modi deployed discriminatory rhetoric and policies against religious minorities in his state, including Christians, Sikhs and Dalits, to promote an economic agenda which he hailed as an "economic miracle" and involved granting huge concessions to large Indian and multinational corporations. A decade later, in October 2012, with the possibility of Modi becoming national leader and opening up similar industrial opportunities to corporations throughout the country, the UK travel ban against him was dropped with the stated objective of "improving bilateral relations with India".
Improving trade relations has been a major focus of Modi's numerous visits abroad since becoming Prime Minister in May 2015. While, as premier, he has transferred his corporation-friendly economic model to the world stage, he has also brought his brand of aggressive and virulent intolerance to the whole of India.
Within a week of becoming Prime Minister, a young Muslim professional was killed by a radical Hindu outfit in western India. On social media, his killers warned that "the first wicket has fallen". In late 2014 and early 2015, there was a spate of attacks on churches in the capital Delhi. Lynching, particularly of Muslims, and mob violence have become regular occurrences. Most recently, two people were killed and over 70 injured when police opened fire on unarmed Sikh demonstrators protesting the desecration of religious texts, and two Dalit infants were burned alive in a village near Delhi.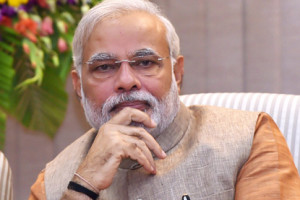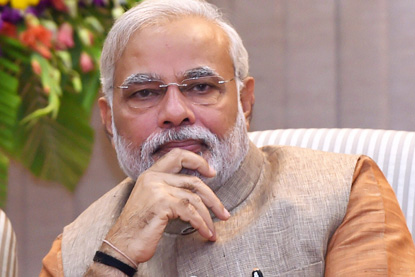 The reverberations of these incidents, and the state of insecurity and communal unrest, continue with the government's tacit approval. Some in Narendra Modi's fundamentalist BJP party are vocal in their support of violence against minorities. While Modi promotes India as an industrial hi-tech hub abroad, mob rule and impunity reign at home.
Minorities are not the sole victims of Modi's  brand of fundamentalism. Women are increasingly vulnerable in India. Hindu women have been targeted by Hindu extremists, under the guise of protecting the former's "honour". Hindu extremist organisations have also called on their members to rape Muslim women, even their corpses, while a number of Christian nuns have been raped. Human rights activists, too, have been targeted and several academics have been jailed. The message is clear: Dissent will not be tolerated.
This tolerance of intolerance that has spread across India has led to a backlash, notably among scientists, writers and intellectuals. over 50 of whom, including author Arundhati Roy, have returned national awards they had received in protest at the growing state-backed intolerance of minorities.
Growing unrest in India has been noted further afield. In October, Moody's issued a report in which it advised Prime Minister Modi to rein in his party members and their vitriolic anti-minority rhetoric or "risk losing domestic and global credibility". Moody's rejected criticism of its report by the Indian government, and the British government has declared some of the concerns raised by the report, particularly the impact on trade, will be addressed during Modi's visit this week. Having ruled India as a colony for three centuries with an unchanging brand of 'divide and rule' politics, the UK is only too familiar with how its workings.
It is inevitable that human rights will play second fiddle to commercial concerns during Modi's visit. The Foreign Office has already admitted as much, stating that human rights are no longer a top priority. In September, Business Secretary Sajid Javid visited India to lay the groundwork for this unofficial stopover visit. British multinationals are hoping to secure more than $15 billion of trade and investment deals during the 3-day visit, including the sale of military aircraft by BAE to India, the world's top buyer and importer of weapons. Clearly, as far as the UK government is concerned, economic prowess trumps human rights and development considerations.
For many critics, a welcome would be an endorsement of his links to crimes against humanity. Current academics, students and alumni have objected to a planned visit to Cambridge University, while human rights concerns have been raised by former Indian foreign secretary Kris Srinivasan, and others.
The UK is home to the largest Indian diaspora community and the biggest Hindu temple outside India. With continuing questions over Modi's role in the 2002 riots – which many have called a 'genocide' and a 'pogrom' – and his silence over daily human rights abuses against minorities in India, many are questioning whether he should be allowed into the UK at all.
Several protests are planned during Modi's visit, notably a large #ModiNotwelcome demonstration in Parliament Square, scheduled from midday onwards on Thursday 12 November, organised by several groupsand collectives, where thousands are expected to attend. On Friday, 13 November, a protest is planned by the Kashmiri community outside Wembley Stadium at 5.30pm. A number of other protests elsewhere across the country are also planned to coincide with the visit.
A petition has been set up urging David Cameron to raise human rights concerns with Narendra Modi during their talks.
1 Comment
Leave a Reply