Devil's Advocate: Is Democracy overrated?
Everyone knows -or at least pays lip-service to- Democracy as an exalted ideal. Is everyone wrong? Is this a concept we have been too lazy, or too blind, to fully examine? what is so special about a system that is aimed at creating a good society yet rarely delivers on that promise? In a controversial piece, the first of his 'Devil's Advocate' columns, Omer Ali examines the impact of democracy as well as its theoretical underpinnings. In the process, he draws on examples from politics and economics and takes aim at a few sacred truths.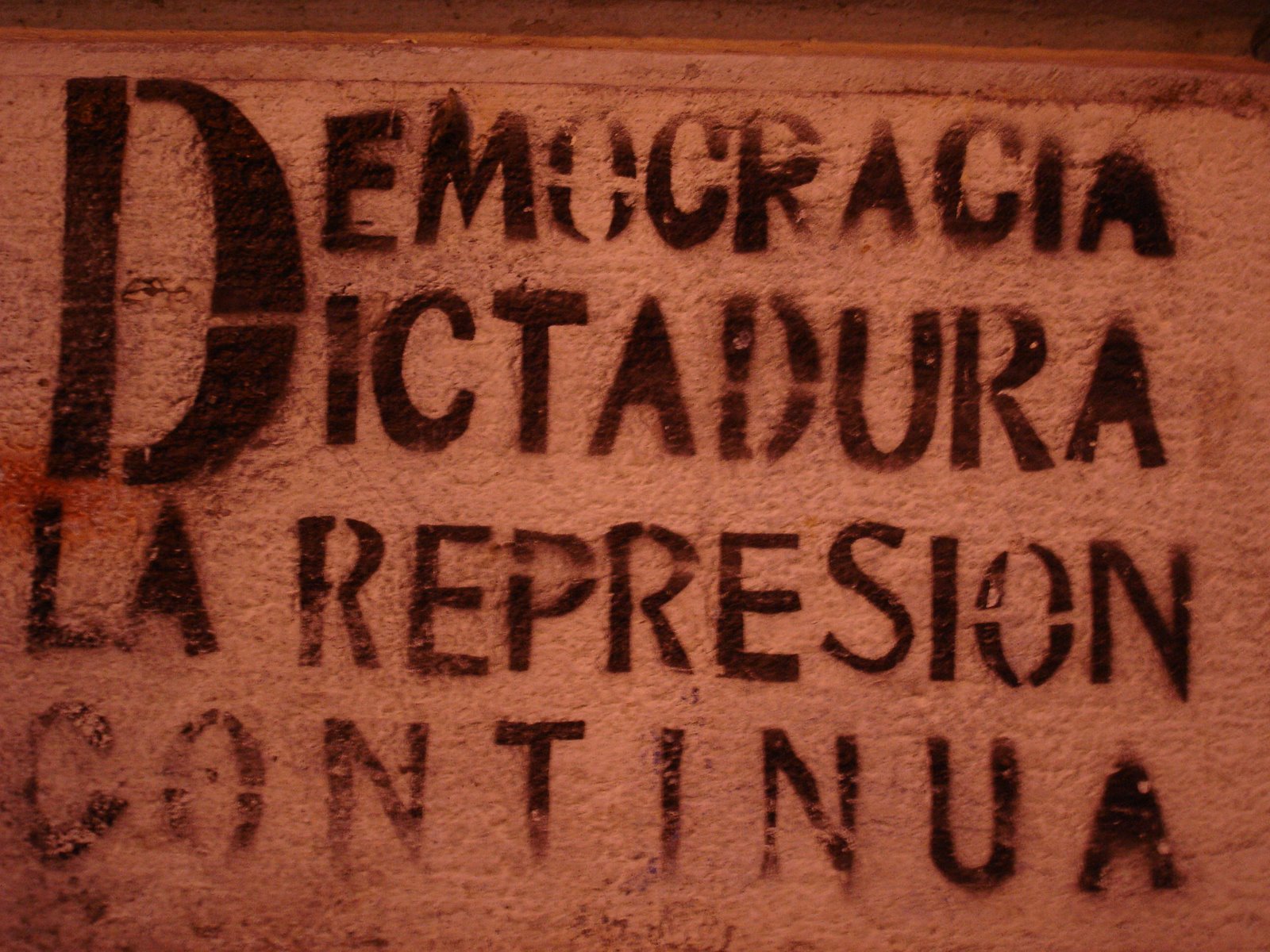 By Omer Ali
After the eruption of the wave of democratization that followed the end of the Cold War, and for the two decades since, the desirability of democracy as a political system has been universally undisputed. That 'democracy is good' seemed to be one of the few uncontroversial claims politicians from across the political spectrum could make. It has become a self-evident truth, a dogma.
When the Bush administration claimed to be promoting democracy in the lead up to its invasion of Iraq, critics attacked both its methods and its good faith in seeking that goal, they did not, however, challenge the goal itself. Democracy had achieved a sacred status and its promotion was seen as the most worthy of causes in the calculus of this new faith.
A romantic vision of 'democracies' has been emerging: idyllic places where citizens are unharassed, governments benevolent, and life unperturbed. In fact, the link, in public discourse, between democracy and societal success has become so cemented that democracy promotion became an ideologically neutral activity – something like giving food aid after a natural disaster. Societies yearned for democracy in the same way the body needed nourishment. Democracy-promotion activities were claiming larger and larger portions of the budgets of western foreign ministries and philanthropic foundations.
In the news media, democracy is always portrayed positively. The only criticism democracies received was that perhaps they were not democratic enough. A prime example of this unbalanced coverage is the narrative that emerged about India and China respectively. The latter regularly receives unfavourable coverage: the polluted rivers, the smog-covered cities, the internal east-west inequality, not to mention the regular pieces denouncing (as they should) human rights violations, censorship and local governments' disrespect of citizens' property rights. Yet the former, despite exhibiting similar levels of inequality, pollution and transgressions by both public and private entities, receives only the mildest of sparing rebukes.
This narrative, however, is becoming increasingly difficult to maintain. While previously democracy-fetishists could ignore cases like Singapore where autocratic regimes reigned over "successful" societies, there is now a rather large elephant in the room.
At this point in the discussion, the question of how we define societal success comes up. Sure, China is experiencing runaway economic growth raising the incomes of its citizens, but can we really consider a society with such overt suppression of expression successful? This is a fair question and the issue of how we define success is one worthy of contemplation. For the purposes of this piece, however, I'll evade it. Instead, I will define success by a measure that, I believe, is uncontroversial – namely an unambiguous amelioration of citizens' standard of living. By this criterion China is very successful. The rampant economy has lifted more than 500 million Chinese citizens from extreme poverty over the last couple of decades (where extreme poverty is defined as an income below $1 a day). Regardless of one's views of the good life, it is difficult to deny that at very low levels of income what is most valuable is more income.
The same is true of Singapore, Taiwan and South Korea. The latter two experienced autocratic regimes that steered their economies through industrialization while Singapore is still under the control of a non-democratic regime with citizens enjoying high levels of income.
There is a famous statistical relationship between democracy and income levels. However, correlation need not necessarily imply causation. The link between democracy and economic performance has been studied furiously in the social science literature yet a consensus remains elusive. In a recent book entitled 'Wars, Guns and Votes', Oxford economist Paul Collier argues that the link between democracy and political violence is discontinuous. Above a per capita income level of $2,700, democracy made societies more peaceful, yet below that level of income, democracies were, in fact, more violent than autocracies.
The argument for democracy is a powerful one: if citizens wield control over those in power they cannot be subjected to arbitrary abuses of position. This logic is undeniable, however, the vote is a blunt instrument. When casting a vote, a citizen is at once deciding on tax policy, foreign policy and a myriad other portfolios as well as local issues. One could hypothetically vote for a candidate because of their performance on local issues or because of their party's manifesto promises. However which way the voter is motivated to vote, the outcome is the same.
Citizens end up voting for a 'bundle' of policies that includes issues that are not only unrelated but also completely independent. What should one do, as happened in the US recently, if they happen to be a foreign policy dove yet be against gay marriage? who would that person opt for when faced with the traditional republican/democratic demarcation of candidates? It is clear now that the vote is an inadequate instrument to fully express one's policy preferences.
Having stated my belief that votes communicate voters' preferences inaccurately, I now ask: why it should be the case that voters should express their views on policies at all?
The equality of electoral systems, one citizen, one vote, is a means to avoid some citizens exerting disproportionate influence on policy. Although giving citizens equal weight in elections ensures that no particular citizen's rights are more valuable than those of any other, this logically means no single citizen's opinion is more important than that of others. But is this desirable? I think the answer is no.
Consider this: why should a doctor and someone untrained in the medical profession have the same opportunity to influence health policy? Why should non-economists be listened to as intently as economists when deciding on economic policy? This is exactly what an equal weight to everyone's vote achieves and is clearly suboptimal.
These example are of cases where a voter's wrong choice has a "negative externality" on others, but in 'The Myth of the Rational Voter', George Mason University's Bryan Caplan shows that even in cases where the voter's self interest is at stake, they could still choose incorrectly. An example is non-farmers voting to keep farm subsidies. Here the policy is not only harmful to the economy, its result is a direct redistribution of wealth from non-farmers to farmers, yet still enjoys widespread support.
Democracies then don't necessarily implement the 'right' policies. What they do is find compromises. Taking the example of the United States, the final version of the Obama health care bill is considerably watered down, and the likely final version of the financial reform bill will also be a patchwork of ideas of varied origins. These compromises may be desirable once a society has achieved a certain level of affluence, before then, however, the 'right' policy may be the only viable option. Autocracies, mind you, can go very wrong.
The neat selection of 'successful' dictatorships I gave makes up a minute proportion of current and historic failed dictatorships with disastrous consequences for their citizens. Had someone other than Lee Kwan Yew come to power in Singapore, the country would have likely taken a very different path.
It is time for democracy, as an obviously desirable ideal, to be re-thought of as a means to an end rather than as a goal in itself. At the risk of giving autocratic regimes fodder for self-legitimization, 'democracy' may not be universally desirable.
Omer Ali is based at the University of Warwick and writes on economics, politics and world affairs. He is a former editor of the Voice Magazine. His "Devil's Advocate" column appears every other Thursday.
9 Comments
Leave a Reply