Katy P. Sian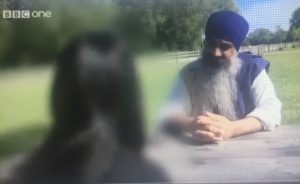 Katy Sian reflects on being the target of online abuse after calling out the Islamophobic and patriarchal tendencies within British Sikh activist circles.
The controversial film 'Misused Trust' highlights the rise of an Islamophobic and misogynistic discourse within some in the UK Sikh community —in alliance with the British far right— which must be rejected and resisted, argues Katy Sian.

From the murder of Jo Cox to London Bridge to last night's attack on Finsbury Park mosque, the rise of political violence on Britain's streets is a symptom of a failed political system that has created a toxic breeding ground for racism, xenophobia and extremism, argues Katy Sian.

The recently introduced Extremism Bill is further confirmation of the UK government's dangerously myopic approach to the subject, argues Katy Sian.
More Ideas
More In Politics
More In Features
More In Profiles
More In Arts & Culture