Hicham Yezza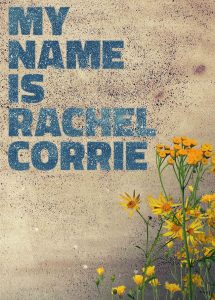 The new production of 'My Name is Rachel Corrie' offers not only compelling theatre but a searingly humane portrait of an extraordinary life, writes Hicham Yezza.
The marked contrast between the BBC's reporting of the deaths of Palestinian and Israeli children this past month has been an eloquent symbol of its wider failings.

A BBC news story has revealed UK politicians are planning to offer diplomatic, possibly military, support to an Israeli attack against Iran, despite the fact this would break international law, inflame the Middle East and endanger British citizens everywhere.

In a few weeks, Talha Ahsan, Babar Ahmad, Gary McKinnon, Richard O'Dwyer and other UK citizens are facing the real prospect of extradition to the US for alleged crimes committed in the UK for which most have been detained for years without charge or evidence. This is a travesty of justice beyond Kafka's wildest imaginings, argues Hicham Yezza.

Unable to keep her silent, the Bahraini regime has detained Zainab Al-Khawaja for the past ten days. Will it get away with it?

Last weekend's Bahrain F1 Grand Prix sham has been an object lesson in the political and moral bankruptcy of our age, argues Hicham Yezza.

An Australian minister's surreal video interview perfectly encapsulates everything that's wrong with modern party politics.

Ceasefire editor-in-chief Hicham Yezza reflects on John Derbyshire's "The Talk: Nonblack Version", one of the most unhinged and repugnant displays of racist bigotry in the history of American journalism.

A poll published today reveals a third of Alabama and Mississippi voters say interracial marriage should be made illegal, whereas half think Obama is a Muslim, and two thirds do not believe in evolution. Hicham Yezza asks: is it time for humanitarian intervention?

Yesterday, Maya Evans was jailed for peacefully protesting against Britain's military intervention in Afghanistan. Her shameful persecution, Hicham Yezza warns, is the latest example of the ongoing assault on our civil liberties.