Dilly Hussain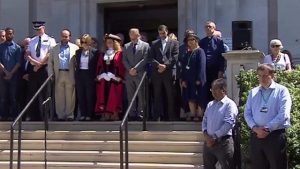 Last week's publication of a report entitled 'The Missing Muslims' highlights the need to revise our national conversation on extremism, argues Dilly Hussain.
A groundbreaking report, published on Thursday by advocacy group CAGE, has revealed that the scientific framework underpinning the government's counter extremism strategy is based on extremely flawed research, bolstering calls for the strategy to be scrapped. Dilly Hussain reports.

Is there a distinctly British Muslim case with regards to Thursday's referendum on Britain's membership of the EU? Dilly Hussain examines the arguments.

Dilly Hussain reports on the shocking story of how powerful commercial property developers and local politicians at an inner London borough have colluded to force out the working poor out of the area.

Dilly Hussain reports on the ongoing campaign by corporate property developers to muscle the Somali-run community out of London's East End.

While pundits and journalists have rushed to paint the current Saudi-led intervention in Yemen through a sectarian lens, the geopolitical dimensions of the conflict are far more significant, argues Dilly Hussain.

The speech delivered yesterday by British Home Secretary Theresa May, while ostensibly aimed at countering extremism, was in reality the latest episode in the ongoing assault on Britain's Muslims, argues Dilly Hussain.