Derek Oakley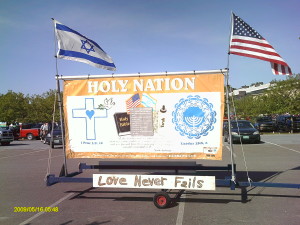 In his latest report from Palestine, Derek Oakley looks at the effects of water and environmental degradation caused by Israeli settlements on the livelihoods of Palestinians.
Reflecting on conversations with people on 'both sides' of the Israel-Palestine divide, Derek Oakley explores the significance of 1948, and the prospect of Palestinians returning to their homes.

While monitoring the effects of occupation for a Human Rights organisation in the West Bank, Derek Oakley reports on the African asylum seekers suffering racism and abuse inside Israeli territory.

As a new documentary by Pablo Navarrete, Jody Mcintyre and Lowkey is being released this summer, Derek Oakley went to a special screening of Navarrete's earlier film "inside the revolution" and reflects on its depiction of Venezuela, Chavez and the people living revolution.

Part of the 'Globe to Globe' programme of 37 plays in 37 languages, the SSTC's Cymbeline is heavy with historical and political parallels. Ceasefire's Derek Oakley is impressed.

While staunchly denouncing the Assad regime, Saudi Arabia's rulers have stamped down hard on dissent at home, outlawing protests and imprisoning opponents, all with the tacit support of the West. Derek Oakley examines the case of detained poet Hamza Kashgari, currently facing execution over twitter comments.