May, 2012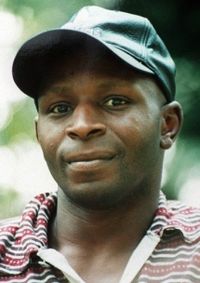 Janet Alder, sister of Christopher Alder, delivers a powerful speech about her fight to secure justice after her brother's death in police custody more than a decade ago.
In a few weeks, Talha Ahsan, Babar Ahmad, Gary McKinnon, Richard O'Dwyer and other UK citizens are facing the real prospect of extradition to the US for alleged crimes committed in the UK for which most have been detained for years without charge or evidence. This is a travesty of justice beyond Kafka's wildest imaginings, argues Hicham Yezza.

In his latest column, Michael Barker argues that, far from eradicating poverty and aiding economic development, major US philanthropic foundations have played a key role in undermining efforts to promote a meaningful democratic alternative to capitalism, both at home and abroad.

Author and columnist Ramzy Baroud provides an exclusive, eye-opening account of the latest developments, and rising tensions, in Sudan.

In the latest instalment of his series on Jean Baudrillard, political theorist Andrew Robinson explores the implications of the French thinker's theories of 'the code' and 'reproduction' for meaning and communication.

Following a complaint from Martin Narey, we have reviewed this article. The article discussed Sir Martin's comments on the Rochdale abuse cases in the context of prominent abuse cases in British young offender's institutions. We would like to make clear that there is no direct link between the abuse cases discussed in the article and Martin Narey's leadership of the Prison Service. The crimes for which Neville Husband was convicted were committed before Martin Narey joined the Prison Service. Martin Narey has issued a public apology for child abuse in the Prison Service, but states that: "the abuse did not occur when I was in a position of authority". In light of Sir Martin's complaint we have decided to remove this article. If you have any enquiries regarding the matter please contact the editor-in-chief at

[email protected]

In the second of our exclusive extracts from "The Case For Sanctions Against Israel," Ilan Pappé, celebrated Israeli Historian and author, argues that the BDS movement is the best means to end Israel's oppressive occupation and prevent another Nakba.

To mark Nakba Day, we publish two exclusive extracts from "The Case For Sanctions Against Israel," a landmark collection featuring a stellar cast of contributors. In the first of these, Hind Awwad, coordinator with the Palestinian BDS National Committee, provides an overview of the remarkable achievements of the BDS movement in its first six years.

The role of activist researchers from wealthy nations in social movements in the Global South is a question rarely explored in academia. Adam Elliott-Cooper reviews an important new volume of scholarly accounts from across the Globe, edited by Sara Motta and Alf Nilsen.

Part of the 'Globe to Globe' programme of 37 plays in 37 languages, the SSTC's Cymbeline is heavy with historical and political parallels. Ceasefire's Derek Oakley is impressed.