January, 2011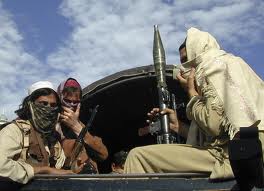 Pakistan's national security is crucially linked to its neighbour, Afghanistan - yet, argues Harry Verhoeven, the country now finds itself held hostage by the key power blocs whose own interests are understood to represent the 'national interest'.
This week, Kateb Salim looks at the conflict across the streets of North Africa in his regular news round-up, arguing that recent developments reveal more complex motivations behind the "food riots".

Luke Cooper argues that the historical experience of the post-1968 radicalisation lays down some challenges to proponents of a new, non-hierarchical left in Britain that they are yet to fully answer

Since the fall of apartheid in South Africa, many of its people feel it was a revolution betrayed. The Anti-Eviction Campaign (AEC) is a grass roots organisation in South Africa which defends citizens rights to housing, water and electricity. Adam Elliott-Cooper and Abena Agyepong caught up with Ashraf Cassiem, to learn more about their work

In a detailed and penetrating analysis - the first of two parts - political theorist Andrew Robinson looks at the work of the Italian philosopher Giorgio Agamben, who posits that states are inseparable from concentration camps, building their sovereignty on a rejection of the value of human life.

In a detailed analysis, Markus Malarkey argues the strength of the movement has been its spontaneity and fluid decision-making, which could be substantially undermined by attempts at centralisation.