Special Reports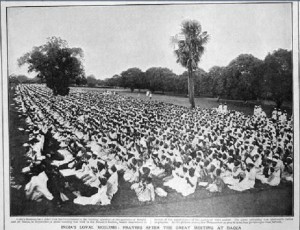 Attempts to decode the political crisis submerging Bangladesh must first survey its connections to the cultural landscape. The ever-widening gulf between the ruling class and the people under its subjugation stems from the Islamophobia of the current ruling elites, a hangover from the 19th-century Orientalism of the British Raj given a new lease of life by the 'War on Terror'.
In December 2013, Kurdish rights and women's rights advocate Margaret Owen travelled to Rojava, in Syrian Kurdistan, just three weeks before the region officially announced self-government. Here she reports on her experiences in the conflict-zone and the PYD's principles of gender equality in action.

Sabiha Mahmood reports on her three-week visit to the Western Sahara and the Tindouf refugee camps in Algeria, with powerful photography documenting the lives of Sahrawis in Africa's last remaining colony.

On Wednesday, an Egyptian court sentenced twenty one women, including girls as young as 15, to heavy prison terms for taking part in anti-Coup protests last month, a case that has caused great alarm among civil rights campaigners. Ceasefire's Alessandra Bajec reports from Alexandria and Cairo.

London's arms fair, held last month, exposed the militarism and hypocrisy of the UK government's rhetoric on human rights, but it also faced new levels of disruption by campaigners, including daily direct action.

The Jal Satyagraha protests and subsequent arrests in the Dewas, Hardwa and Khandwa districts of Madhya Pradesh in India are the latest round in perhaps the country's longest-running environmental and social movement since Independence. Matthew Birkinshaw reports.

The politicised debate over the realities of last month's chemical attack in Ghouta is a further manifestation of a propaganda war - being fought on all sides and for competing national and geopolitical interests - that shows scant regard for the human cost of the conflict.

The forthcoming visit to the UK by Narendra Modi, one of India's most controversial politicians, sends the wrong message about the UK's respect for human rights.

For the past few weeks, prisoners have been on hunger strike against indefinite detention at Guantánamo Bay and against prolonged solitary confinement in California. Yet their peaceful protests have been met with repression and at least one possible fatality. Now is the time for international solidarity.

Across France, a growing community-based protest movement is speaking up for the victims of systemic Police violence and the institutional State racism that underlies it.