Formed a band? Made a record? Now what?
Every starting band knows the situation: you record something, spend more than you can afford on getting a few hundred professionally-printed copies made, and then you spend ages wait for sales that never come. As someone who's seen it all before, Alex Andrews shares top 5 tips on how to sell your record the clever way.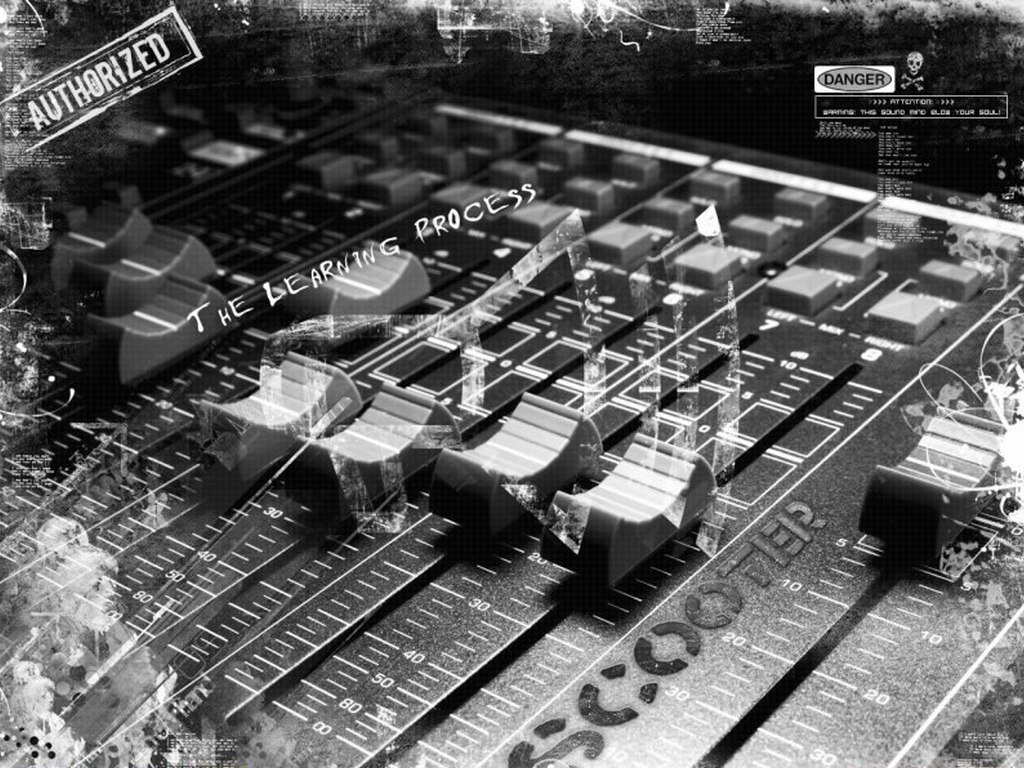 By Alex Andrews
Every starting band knows the situation: you record something (major dollar, even with' mates rates'), you get 300 professionally printed copies at large outlay. The vast majority of these will end up at the bottom of your wardrobe, or in a spare room in boxes, unsold for years, despite your best efforts. These unsold copies are plainly overstocking, which as any retailer will tell you, is one route to never making any money.
For those who want some useful guidance, these are my top 5 tips on how to get your record out there:
1. Give Your Music Away For Free
Let's face it, splashing out on those CDs betrays a failure to understand the basic ideas of stock control and the disadvantages of too much stock. Overall, it is a huge outlay which confers, unlike spending money on a decent recording of your music which might lead to many opportunities (gigs, more records), no real benefit to your band other than the pleasing sensation of having a 'real record'. If you are releasing something off your own back and get signed for it, the first thing the record company will likely do is get you back in the studio again to re-record everything (ultimately, at your own cost – again!), your self-released stuff going in the bin all the same.
The reason why these CDs don't sell is simple: people have no idea what your band sound like and aren't going to buy something they haven't listened to. More accurately, they will rarely buy something without press coverage confirming it is worth buying – to state the obvious, big record companies don't spend thousands on marketing their music because stuff sells on its merits, they do so because stuff doesn't sell until people have been told it is worth buying.
With zero marketing budget and no access to the press, letting your free music market itself is your best option in reaching people. If you are already streaming most of your recorded material on, say, MySpace, is it really that much of a mental leap to allow, say, low quality downloads of your music gratis? Yes, this means whole tracks, or (remembering that you made this beautiful consistent record you wanted people to appreciate) whole records.
What seems like a loss is in fact of enormous benefit – both in getting people out to your gigs and making them aware of your work, with no additional cost added to that of recording. As far as my own label, Records on Ribs, goes, we would never have had the funds to make the 100,000+ records people have already downloaded for free from us (or, indeed, have sold this many). Yet, in terms of 'reach', our artists have now been listened to by many, many more ears than have listened to those CDs you are eventually going to be flogging for next to nothing in desperation. All The Empires of The World, our brilliant but largely unknown doom contingent, have had 17,571 downloads over two records. Even if they had invested hundreds of pounds on 600 CD versions, most of those would still be unsold today, cluttering the bottom of a wardrobe.
2. Go DIY With The Physical Releases
At the same time as offering downloads of your music, you probably want to offer a physical product as well, because people do still like this a lot. Rather than outlaying hundreds of pounds on boring jewel cases, go DIY and make a limited edition, made-to-order, run of your release. This is called, in business studies parlance, just in time production and by making sure your wardrobe is not burdened, it prevents overstocking. Set either an arbitrary or a costed definition of how 'limited' the edition is going to be. Then offer it for pre-order (probably with some incentives for early purchasers), then available for general sale. From that point on, simply make them after, not before, they are ordered, in a 'one in, one out' methodology.
If you have a band then you already have a 'crew' who can be used if orders become too overwhelming (a 'supply shock'). Personalisation, artistic flair and attention to detail can create things of real artistic value, but which entail little financial cost (though potentially time-consuming). Modern printers make this very easy. The release of Les Étoiles – To Leave A Markswiftly sold all of its 70-copies run, and those who bought it thought the packaging really improved the listening experience – it was a carefully wrapped package containing photographs, lyric sheets and a meditation on the album and its themes by author Dominic Fox. Many wrotebeautiful reviews of it as a result, scanning in the photos to illustrate their thoughts!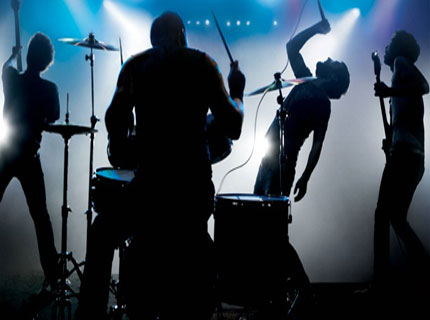 3. Use Free Online Tools And Use Them Well
We all know (probably) that bands should have an online presence in the shape of aFacebook page, MySpace and, these days, aTwitter feed and a Last.fm. The most important thing here is to actually be activeon them, responding to other people who are interested in your music and generally being personable. But there are even better tools out there for bands.
At the moment, bandcamp.com is by far and away the best outlet through which bands can allow downloads, allow purchases of their music (physical/digital) and do almost everything a band would require without the need for a record company at any stage. Amazon S3 alongside Cloudfront is a significantly better way of hosting your music, at low cost, than the mess of the likes of Mediafire. Soundcloud (whichDrowned in Sound uses) is excellent. WordPress.com makes it easy to have a blog. For creating a database of contacts, an absolute must for any band, Highrise from 37Signals is invaluable (grab their free plan). Not only can it record the basic details of contact you have made, it can also record what you said to them last, and even do so by recording the e-mails you are sending by copying a certain e-mail address into the bcc line.
4. Contact The Right People To Get Reviews
Sending unsolicited copies of your music either to reviewers or record companies is a huge waste of time and money, and always has been. Only send out copies to reviewers you know, or who you have made contact with and have expressed a liking for your music or an interest in reviewing it.
Instead, contact the bloggers who might like your stuff and give them free copies of your music even, if you can afford it, 'proper' versions before general release, and ask them to review it (but don't pester them like a rabid PR man).
In tracking down blogs, the usual suspects, HypeMachine, are useful, but do call in any favours from friends. Also, track down users who have been vocal about liking music, whether on last.fm or Facebook, anybody! Record all of this (in your brand new Highrise account) diligently and always (always!) follow up leads (but never pester!).
While the online platform is amazing, keep in mind that sometimes getting someone on the phone or seeing them face to face, though much more embarrassing than dropping an e-mail, might be the better way to getting things done.
5. Build Networks With Other Bands
When you are in a band you do this intuitively anyway – find bands from the same geographical area who are doing similar things to you (though maybe not the same genre) and set up your own support structures – club nights, gigs, events, record launches that mutually support one another.
When "offline", be creative in using these structures – get a band to DJ at your gig, set up a collective gig-loyalty scheme, bake cakes, pool resources. Manage these kind of things online – for instance, by using a private forum for local bands to swap tips, link websites and MySpaces to one another, promote each others' gigs,  and share webhosting costs (Dreamhost allows unlimited hosting of domains for very little – split between four bands this would be trivial), not forgetting cross-promotion of records and events.
Also, it would be quite helpful if the music you make is any good.
Alex Andrews is a freelance journalist, academic and activist. His main interests are neoliberalism, economics and the interaction of politics and religion. He is also involved in a number of music projects and is a founding member of Records on Ribs
Records on Ribs is an independent record label which gives away all its music for free download under a Creative Commons license, as well a providing beautifully made and fairly priced physical releases. (http://recordsonribs.com)
7 Comments
Leave a Reply