Deserter's Songs – Looking Backwards: In Defence of Nostalgia
When Dave Bell skims his ipod, the most common thing he looks out for is "the feeling of nostalgia". In this week's Deserter's Songs music column, he revisits the enduring spell of looking backwards. Through a tour of musical gems he shows us how "the past and the radical future may not be so hostile to one another" after all.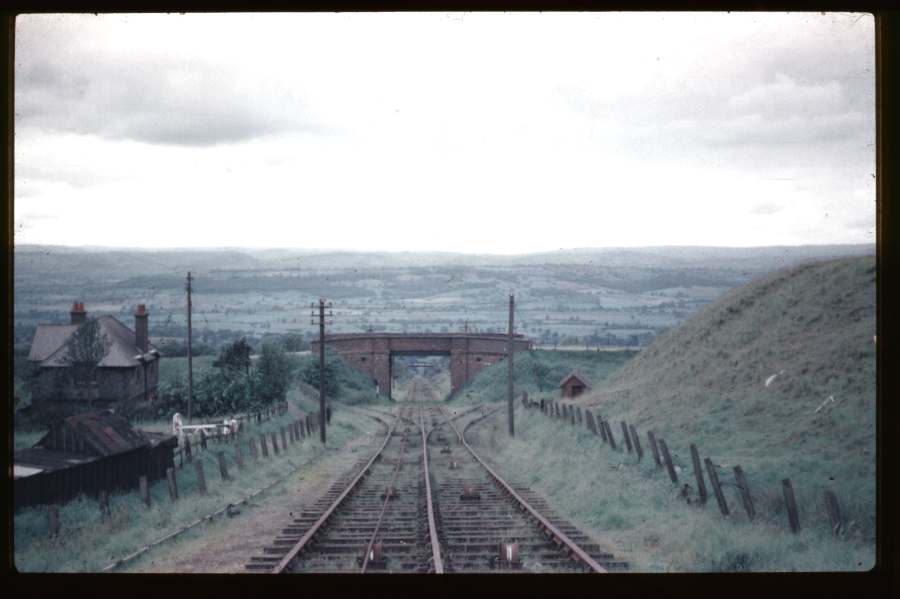 By Dave Bell
In a symposium on 'the meaning of Hauntology' organised by The Wire back in April, Mark Fisher made the point that the concept refers to more than simple nostalgia; it's a pining for a future that never arrived. This claim perhaps finds its ultimate musical expression in the chorus to Mike Ladd's Welcome to the Afterfuture, in which he asks "I'm 5000 miles west of my future/where's my floating car/my utopia?".
Notwithstanding my choice of an American artist here, hauntology has rapidly become an overwhelmingly British theme (though its roots in dub reggae have been acknowledged, and its brasher American cousin hypnagogic pop has taken up many blog inches in the last year or so)- tied to the Electric Eden which Rob Young writes about so beautifully in his new book. And so the forgotten utopias it imagines are marked by a very British (and dare I say English) uncanniness which eschews the sci-fi futurism of Ladd's vision for a semi-socialist paradise of blue and grey trains, modernist comprehensive schools, new towns and Pelican paperbacks; overlooked by the malevolent beauty of our wild countryside which constantly threatens to open up and reveal its Pagan scars.
Whilst I continue to find the idea of hauntology aesthetically fascinating, I've long wondered about its political efficacy. Here, however, I wish to challenge an assumption inherent in the claim that hauntology is "more than nostalgia". It may indeed be a more complex phenomenon, but it seems to me that there's a value judgement in there, and that it is somehow seen as "better than nostalgia".
Nostalgia, of course, can be utilised in all kinds of sappy and politically troubling ways. But a read of Paul Kingsnorth's Real England or William Morris' News From Nowhere will tell you that the past and the radical future may not be so hostile to one another as common sense would dictate. And- for me at least- it remains a more emotionally affecting concept than the more 'sophisticated' hauntology. It can move me profoundly, and when I skim through my iPod looking for something to listen to I the most common thing I look out for is for something that will give me the feeling of nostalgia.
This isn't in an attempt to get all warm and cuddly with the past. Rather, I connect with the melancholic etymology of the term: the Greek words nostos (returning to home) and algos (an ache). This, of course, being an 'impossible' ache, for nostalgia deals not only with geography (which can be negotiated), but also time (which cannot).
The artists I most commonly settle on when undertaking my iPod skimming are epic45 and July Skies- two artists from either side of Birmingham who frequently collaborate and produce music which speaks profoundly to my sense of self. Both are on the hinterlands of hauntology, but it's the way they enable me to focus on the past that really moves me: their music evokes the countryside I spent my childhood weekends walking in (epic45 are from the same side of Brum as me- a village ten miles from where I grew up) and articulates a sort of rural psychogeography epitomised by the title of epic45's finest album May Your Heart be the Map. Theirs is the beauty of a disused branchline, a ruined church or the abandoned quarries on Titterstone Clee Hill: an intensity too strong to be reduced to that oft-heard phrase "the pleasant English countryside", and which comes from the impossibility of 'getting the other side' of time (Who Knows Where the Time Goes?, as Fairport Convention might ask) to access my childhood or revisit these places when they were functioning as intentioned (when, of course, they would not have the magical melancholy they now possess- an ironic impossibility which makes nostalgia even more sublime, somehow).
Though I evoked it above, the etymology of nostalgia doesn't quite suffice to explain the feelings the music of epic45 and July Skies gives me- and it shows the limit of language in portraying the intensely personal. What's needed is a word that comes somewhere between "ache" and "glow"- a glorious feeling which makes me feel utterly alive even as it revels in the painful impossibility of accessing the past, and which finds musical expression in the quietly distorted howls which enter 1:23 into Everlast by Labradford (a band of great influence to both epic45 and July Skies). It's a beautiful, contemplative, contradictory mix of sadness and joy which conspires to overwhelm- like the feeling one might experience at the passing of a much loved elderly relative.
This connection of feeling is made explicit in Eric Heath's video for epic45's In All The Empty Houses- filmed in the house of his recently deceased grandfather, and full of video effects that take me back to watching dodgy VCRs as a child. Such is its power that I'll refrain from my usual over-analysis and allow it to show the power of nostalgia for itself.
David Bell is a doctoral candidate in the Department of Politics and International Relations at the University of Nottingham. His work seeks to rethink utopianism through the work of Gilles Deleuze and anarchist thought. He is currently writing a book on the politics of improvising music for Zer0 Books. Deserter's Song, his column on music, is published every Saturday.
6 Comments
Leave a Reply