Le Blog: Crimes et Non-Châtiments
In this week's 'Le Blog', Ceasefire's Canada correspondent Yassine Hamouni looks into the recent revelations of US-ordered unethical medical experimentation on Guatemalans. Considering the extensively documented, long running history of officially sanctioned abuses of science, from Hiroshima to Fallujah, the only surprising thing about the horrendous Guatemala revelations, Hamouni argues, is the levels of surprise they have generated.
Le Blog - Posted on Thursday, October 14, 2010 6:31 - 0 Comments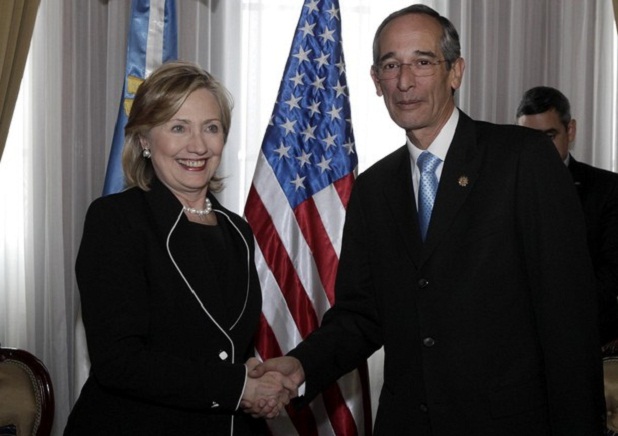 By Yassine Hamouni
La semaine dernière, les Etats-Unis ont encore une fois ouvert leur registre des excuses pour nous servir leurs cyniques condoléances dans une sorte de bal des pleureuses, afin de reconnaitre qu'il y' à 60 ans, certains de leurs apprentis médecins adeptes de l'eugénisme ont confondus chimpanzés et citoyens guatémaltèques.
La vérité finit toujours par rattraper ces commanditaires, mais le plus sinistre dans les faits c'est que des expériences similaires ont continué après celle du Guatemala sans compter celles d'avant. Des tests grandeur nature comme le bombardement de l'Indochine et du Vietnam, deux bombes atomiques sur deux villes japonaises, attaque de l'Irak sur la base de mensonges et de vulgaires falsifications. Même chose en Afghanistan, et à l'autre côté de la frontière où les drones continuent à venir dire bonjour aux pauvres villageois pakistanais. Je ne citerais pas les Indiens autochtones qui ont été parqués dans des réserves en leur livrant des couvertures infectées de peste, le gouvernement de l'époque ne pouvant être assimilé à celui qu'on connait aujourd'hui. Le génie, cependant, était le même.
Rappelons aussi comme il a été montré dans un reportage de la chaine franco-allemande ARTE il y' a quelques semaines, les expériences conjointes des Américains avec les Sud-Africains au temps béni de l'apartheid sur la fabrication d'armes biologiques ; étant donné que les Sud-Africains cherchaient à mettre au point des virus susceptibles de n'infecter que certaines ethnies, on ne peut s'empêcher de se poser des questions sur l'origine de certains virus tels que le SIDA.
Non contents donc de déclencher des guerres un peu partout en forçant leurs citoyens à les suivre dans des luttes qui ne les concernent pas, face en plus à des ennemis supposés, voilà qu'on découvre encore une fois que ce pays était, et est actuellement, dirigé par des dirigeants dignes héritiers du nazisme. Rien d'étonnant quand on sait que beaucoup de scientifiques allemands ont été débauchés du régime nazi à la fin de la guerre dans le but de leur permettre de poursuivre leurs sinistres besognes. Un régime nazi lui-même à l'époque qui était porté à bout de bras par certaines multinationales américaines pour qui la lutte contre l'ennemi russe était plus importante que la vie des juifs d'Auschwitz.
À l'image des détritus toxiques envoyés en Inde, en Chine et au Ghana. Les contaminations, elles, continuent de plus belles, les poulets et les veaux sont toujours nourris avec des farines animales et les vaches avec des hormones de synthèse, le diesel provoque encore de la bronchiolite chez les enfants, augmentant les cas d'asthme, l'Alzheimer est en grande partie causé par les sels d'aluminium qui clarifient l'eau potable, les fruits et légumes sont irradiés pour ne pas pourrir dans les magasins et les antibiotiques sont systématiquement utilisés chez les animaux d'élevage.
Dans 50 ans on découvrira encore avec des cris effroyables et scandalisés les infamies médicales qui se pratiquent en ce moment, car on est en droit de se demander que nous préparent-ils encore. La médecine a sans doute ses cobayes inavouables et ses petits coins douteux et lucratifs.
Yassine Hamouni est correspondant de Ceasefire au Canada.
Leave a Reply
More Ideas
More In Politics
More In Features
More In Profiles
More In Arts & Culture