Usayd Younis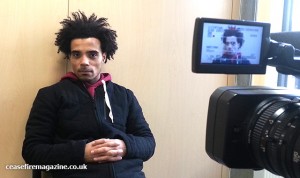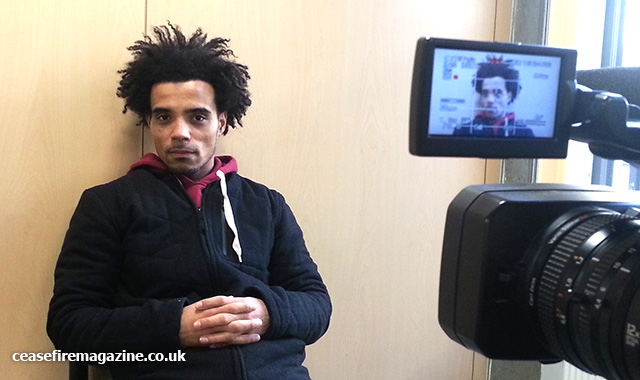 In part two of our exclusive interview, Hip-Hop artist Akala talks to Ceasefire's Adam Cooper about Lily Allen, Mark Duggan, police impunity, slavery reparations, the banning of slang in schools and much more.
We still routinely witness gender inequality in our everyday lives, so is it not time for all men to actively challenge the sexism of their peers?

In part two of the video series 'Feminism is for Everybody' Hana Riaz talks to a panel of men of colour to discuss their thoughts on the issues surrounding masculinity.

After more than two decades at the forefront of political Hip Hop, The Coup's first UK tour has seen them deliver memorable performances. Ceasefire interview frontman Boots Riley and review the band's first ever London gig.

As 2012 slows to an end, this week sees the timely release of "Sorry to Bother You", the new album by US Hip-hop band The Coup fronted by activist Boots Riley. Usayd Younis and Sara Shah find a release that merges clever social commentary, punk rebellion and funky beats to create a timeless and unique sound.

One of London's most well-established Black bookshops and resource centres is being threatened with closure by Hackney Council. Ceasefire's Adam Elliott-Cooper and Usayd Younis visited Centerprise, in Dalston to report on the campaign to save it.

Currently on a UK tour, 'Fear of a Brown Planet' has taken the British comedy circuit by storm with its irreverent and lucid take on race, politics and art. Ceasefire's Adam Elliott-Cooper reviews the show and talks exclusively to FBP's Aamer Rahman.

Sister Outsider presents the first of a three part video series exploring why the struggle for gender equality remains a fundamental movement for social justice for people of colour in Britain today.

At his last London performance, US hip-hop artist Brother Ali announced his intention to address some 'real issues' in his next release. 'Mourning in America and Dreaming in Color', released next week, is a step beyond real, Usayd Younis discovers.

At this year's NUS Black Students' Conference, Adam Elliott-Cooper spoke to Peter Herbert, one of the UK's most senior human rights barristers on his thoughts on recent police scandals, protest and the state of civil liberties in Britain today.