Politics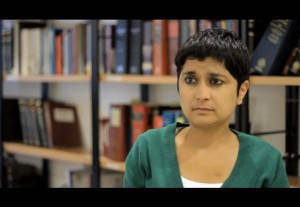 A year ago, Talha Ahsan, a British poet with Asperger's, was extradited to a supermax prison in the US. Shami Chakrabati, director of human rights organisation Liberty, speaks to Hamja Ahsan, coordinator of the Free Talha campaign, about the cruel absurdities of UK extradition policy.
As the media-political campaign against so-called 'health tourism' intensifies, government policies continue to plight countless migrant lives. Luqman Onikosi writes of his own personal battle to receive medical treatment for his serious chronic illness against the bureaucratic cruelties of the UK immigration system.

Last month, the National Council for Women launched a campaign to survey tens of thousands of Egyptians on their preferences regarding the current constitutional review process. Alessandra Bajec reports from Cairo.

American hesitation over intervening militarily in Syria has led some hawkish interventionists to worry that the United States may be heading towards a new period of isolationism and abandoning its global leadership role. In his latest column, Matt Carr argues that this might not be such a bad thing.

To commemorate 40 years since the US-aided 1973 coup in Chile, Ceasefire presents 'Living Presence' a video documentary by Ross Domoney following the story of six women who revisit the site of their torture and incarceration under the Pinochet regime. One of the women, Patricia Pizarro speaks to Christina Rebel.

Last month, in the wake of George Zimmerman's acquittal, activists gathered in Central London to demand justice for Trayvon Martin, as well as for those who have died at the hands of the police in the UK. Reporting for Ceasefire on the protest, Corine Dhondee reflects on the extraordinary police response to it.

The latest attempts to militarise the Syrian Civil War are paving the way for further destabilisation and war, argues Matt Carr in his latest column. A revitalised peace movement is necessary to prevent it.

Last night, as he hopped onto a London Overground train home, Ceasefire's Nathan Edwards witnessed an extraordinary racist outburst. We present an exclusive video of the incident, and Nathan's reflections on what the episode means for all of us.

UKIP leader Nigel Farage's Scottish misadventure last week raises important questions about racism, Englishness and English nationalism.

Human Rights lawyer Anna Morris speaks out against the government's proposals to privatise the provision of legal representation to the most vulnerable - their most scathing attack on legal aid to date - and against the introduction of "Serco-Law" as multinationals bid to take over the operation of our justice system.