Interviews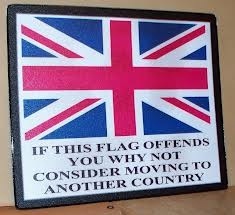 In a Ceasefire special on St. George's Day, Symeon Brown interviews Daniel Trilling, New Statesman Associate Editor about his latest book, Bloody Nasty People, and the wider debate over the far right, class and British identity.
Festival au Désert, a landmark event founded 13 years ago this week by a collective of North Malian Touareg musicians has been cancelled this year. In an exclusive interview conducted on the eve of French military intervention, the festival's founding director spoke to Ceasefire's Oualid Khelifi.

With the recent unrest in South Africa leading to state repression of striking miners, Ceasefire's Adam Elliott-Cooper caught up with Lindela Figlan, a leading organiser in one of the region's largest new social movements.

Prior to last night's ceasefire, media buildings and personel in Gaza had been tagreted by Israeli airstrikes for four consecutive days. Yesterday, independent journalist Yousef Al-Helou, who had been reporting on the events, spoke from Gaza City to Ceasefire's Alessandra Bajec.

One of the world's leading academics on race, gender and politics talks to Ceasefire's Adam Elliott Cooper about the meanings of HipHop.

At this year's NUS Black Students' Conference, Adam Elliott-Cooper spoke to Peter Herbert, one of the UK's most senior human rights barristers on his thoughts on recent police scandals, protest and the state of civil liberties in Britain today.

As a London event tomorrow marks 6 years in detention without trial, charge or evidence for Talha Ahsan, a young British poet facing extradition to the US, we publish part one of an exchange between Hamja Ahsan, Talha's brother and Turab Shah, whose powerful documentary,'Extradition', is the first to focus on the tragic cases of Talha Ahsan and Babar Ahmad.

John Carlos, world-famous for his defiant, iconic black power salute at the Olympic games of '68, talks exclusively to Ceasefire's Samayya Afzal on human rights, racism and global change.

In an exclusive interview, Akala, one of the UK's most respected Hip Hop artists talks to Ceasefire's Adam Elliott-Cooper and Usayd Younis about race, history and philosophy, with exclusive video performances from his latest material.

Jeff Halper, co-founder and coordinator of the Israeli Committee Against House Demolitions (ICAHD) talks exclusively to Ceasefire's Livia Bergmeijer about the end of the two-state solution, the failure of the Palestinian Authority and how Israel is losing the moral war.