Columns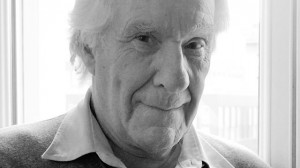 Andrew Robinson examines the conditions for the emergence of an Event through the lens of Badiou's theory of social exclusion, and explains why, for Badiou, a truly revolutionary process must begin from the standpoint of the worst-off.
In the first installment of a new series, 'Ghosts of History', on the forgotten victims of European colonialism, Ceasefire's Xain Storey examines the genocide of the Tasmanian Aborigines.

In his latest examination of the work of the Alain Badiou, Andrew Robinson explores an important aspect of Badiou's ontology, and a central one to his political writings: the State. Robinson explains why Badiou's concept of the state is both political and ontological, why the state is the enemy of the Event, and why Badiou both wishes to, and yet often feels unable to, call for the destruction of the state.

In this month's Radar Reports column, Musa Haron writes from Kenya on the backlash against the Somali community in the aftermath of Sunday's deadly attack on the town of Mpeketoni.

In the second installment of his ten-part series on Badiou, Andrew Robinson explains the specific claims of Badiou's philosophy: the necessity of a transcendent "one" for social order, the appeal to mathematical set theory, and the rejection of qualitative or "substantial" references in philosophy.

In the first installment of our new 'Radar Reports' series, Anoop Kumar reports on how millions of visually impaired Indians are now struggling as a result of the government's short sighted coin minting project.

Alain Badiou is one of the best-known French critical theorists today. In the first installment of a ten-part series on the French thinker, Andrew Robinson examines the basic underpinnings of Badiou's philosophy, crucial for making sense of his political claims. Robinson also examines how this philosophy can be traced back to the tradition of structuralist Marxism.

Walter Benjamin was an incisive commentator on everyday life, particularly spaces and objects. In the final part of his eight-part series, Andrew Robinson discusses a range of Benjamin's observations on everyday life - including his writings on cities, his discussions of character, and various everyday ephemera - and surveys the German thinker's relevance today.

With much of the analysis of the events in the Congo concentrating on ethnic conflicts, Ceasefire's Luqman Onikosi looks at the environmental destruction and its effects on the lives of the people in the region.

In the penultimate essay in his series on Walter Benjamin, Andrew Robinson examines the critique of the state in Benjamin's much-discussed "Critique of Violence". Robinson explains why Benjamin saw the state as an expression of a fatalistic worldview, what kind of action he believed could destroy oppression, and what this means for the possibilities of diffuse social power.