Columns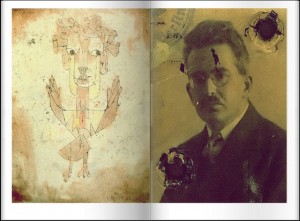 Walter Benjamin's relevance for activists today is most strongly felt in his works on social transformation. In the sixth of eight pieces on Benjamin, Andrew Robinson explores the Theses on History, and discusses the revolutionary implications of allegory, collecting, citation, DIY, and time.
As a critical theorist and revolutionary, Walter Benjamin sought the political transformation of the arts as a means to bring about social change. In the fifth of an eight-part series, Andrew Robinson discusses Benjamin's work on cultural politics, covering the topics of Surrealism, storytelling and cultural production.

As the Conservative Party conference opens in Manchester today, Immigration is likely to be a main theme, with UKIP in the role of Banquo's ghost. Roger Bromley explores the ways in which 'ethnic boundaries' are increasingly being 'heated into significance', as questions of sovereignty are talked up as a major political distraction from the real economic and social problems facing the country.

African spirituality is often pitted against 'mainstream' religions as a culture that promotes mythical and backward teachings. In his latest column, Ceasefire's JJ Bola debunks some of the myths and lies surrounding Western perceptions of many African traditions.

The context of economic crisis and rising fascism cast a long, and fatal, shadow over Walter Benjamin's world. This shadow strangely prefigures contemporary problems, with the economy once more in crisis and the far right on the rise. In the fourth of his eight-part series, Andrew Robinson discusses Benjamin's analyses of the effects of economic crisis on everyday life in Germany, and his account of fascism as the 'aestheticisation of politics'.

In part two of the video series 'Feminism is for Everybody' Hana Riaz talks to a panel of men of colour to discuss their thoughts on the issues surrounding masculinity.

In her latest column, Sara Motta examines the current crisis in Brazil as the country braces itself for tomorrow's general strike. 'Politics as normal', she argues, can no longer contain the needs, desires and hopes of large sections of Brazilian society.

In his latest column, Roger Bromley pays tribute to Stuart Hall, one of Britain's greatest living public intellectuals, on the occasion of the release of 'The Unfinished Conversation', an exhibition celebrating the enormous, enduring influence of Hall's work.

How has capitalism affected our experiences of art and the media? In the third of his eight-part series on critical theorist Walter Benjamin, Andrew Robinson examines Benjamin's famous thesis that mechanical reproduction has transformed the arts, and explores what a 'political art' might look like.

Walter Benjamin claims that mainstream, common-sense views of language are ideological – but what does he put in their place? What kind of writing practices does he encourage? In the second part of his series on Benjamin, Andrew Robinson discusses various texts on language, translation and mimesis.