Ideas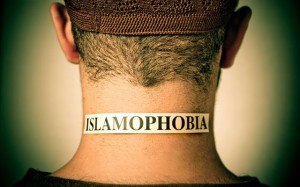 In the lead up to this year's edition of the Islamophobia Awards, to be held this Friday, Azru Merali offers some reflections on what the fight against Islamophobia entails today. Whether it is advocacy against imperialist, colonial wars, or activism against anti-terror laws, or studying hate crime and discrimination, the naming and vocalising of the roots of oppression is the only way that beleaguered communities can be made to feel empowered.
To mark the sad passing of Stuart Hall this week, Corine Dhondee revisits his life's work as public intellectual and radical activist through the film 'The Stuart Hall Project'.

While 'The Wolf of Wall Street' should not be mistaken for a morality tale about the excesses of finance capital, it does capture something of the way the global financial system eludes and frustrates our human-scale narrative demands for balance and closure, writes Dominic Fox.

In the lead up to tomorrow's fifth annual Genocide Memorial Day, Adam Majeed argues we should reject seeing historical crimes and injustices through a hierarchy of victimhood.

One of the suspended Sussex Five, Adriano Marotta, speaks out about the key reason behind his suspension: the near complete "de-democratisation" of Sussex University.

Lucy Yelland reports on yesterday's London protest against G4S's involvement in the torture and detention of five Palestinian children.

'Dirty Wars', the hard-hitting documentary based on Jeremy Scahill's book, is an insightful examination not only of some shameful episodes in the US's "war on terror" but also of the dehumanising psychology of US exceptionalism, argues Roger Bromley.

The Russell Brand-Jeremy Paxman interview and subsequent media storm offer a revealing microcosm of how the powers behind the political status quo engage with any attempts at formulating an alternative.

Mainstream media reports and commentary continue to shy away from accurate representations of rape and sexual abuse, falling back instead on euphemistic language that implies consent and encourages victim-blaming.

We still routinely witness gender inequality in our everyday lives, so is it not time for all men to actively challenge the sexism of their peers?