Ideas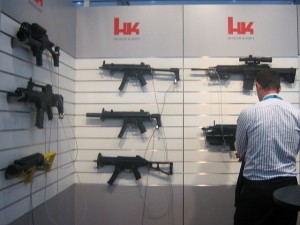 Earlier this month, the UN's adoption of an Arms Trade Treaty was celebrated as a historic success by Amnesty and Oxfam. Yet many campaigners now believe it could do more harm than good. Kirk Jackson reveals how a treaty that never seriously threatened the arms trade was critically weakened at the UN, and how it could actually benefit the arms industry and powerful arms-selling states.
As the House of Lords prepares to vote on crucial legislation that could change the face of the NHS forever, campaigners are urging Peers to oppose the government's privatisation drive. The only problem: over 140 Lords have recent or present financial links to the private healthcare industry. Andrew Robertson reports for Ceasefire.

Mark Bergfeld welcomes an innovative trade union tactic pioneered by workers fighting privatisation at Sussex University

As debate intensifies around reactions to Margaret Thatcher's death, Ceasefire's Elliot Murphy presents a damning portrait of her political record at home and abroad.

The death of Hugo Chavez has produced a heavily polarised debate over his legacy. In a new essay for Ceasefire, Samuel Grove takes issue with the eagerness of the Western left to cloak Chávez in a liberal garb, and argues this is symptomatic of a deeper conservative ambivalence towards what Chávez represented: a unapologetic fighter and leader for the Venezuelan working-class.

David Cameron's trip to India has been marked by his refusal to offer a full apology for the 1919 Amritsar massacre. Sometimes, that pesky colonial legacy just won't go away, will it? Wonders John Lubbock.

Launched in 1999 at the dawn of the anti-globalisation movement, the Indymedia publishing model represented a revolutionary step forward in democratic, non-corporate media production. And yet, a decade on, it seems the moment has arrived to ask whether it is still useful and necessary to the social movements that it grew from.

Rena Zuabi examines the challenges of the existing development framework for women and girls in the occupied territories, especially in regards to the destructive role of international and local organizations. Protecting and ensuring the rights of Palestinian women, she argues, must coincide with programs that tackle the question of Israel's colonial enterprise.

Media coverage of this week's Israeli elections has generally portrayed the results as a shift away from the right by the electorate, presumably moderating its positions and attitudes on peace and security. Such optimism is not only false, but dangerous, argues Jon Simmons.

Adam Elliott-Cooper looks at the geo-strategic and economic interests shaping the current French intervention in Mali.